A Magical Christmas Experience is back!
When | 23rd November - 23rd December
Arrival Point | Meet at Hickson's Point
Admission | Child - £25 and Adult - £12.50
Average Duration | 40-45mins
Watch the excitement unfold as Father Christmas and his Elves count down to their favourite night of the year in our Magical Christmas Experience from 23rd November - 23rd December!
Journey through the Enchanted Forest to make a wish by the Magical Wishing Tree, before stepping through the Old Curiosity Shop to enter the Elves' Workshop!
Visit Mrs Claus in her cosy kitchen to hear Christmas tales, stop by the bustling post office to write and post your Christmas letter and peek into the toy shop where the Elves have been hard at work, before letting your creative juices flow with some arts and crafts!

Finally, wrap up your Magical Christmas Experience by having your name checked off our 'Naughty or Nice' list by our Chief Elf – those on the 'Nice' list will get to meet Father Christmas!
Make Christmas memories to last a lifetime - book your tickets today!
Book Your Tickets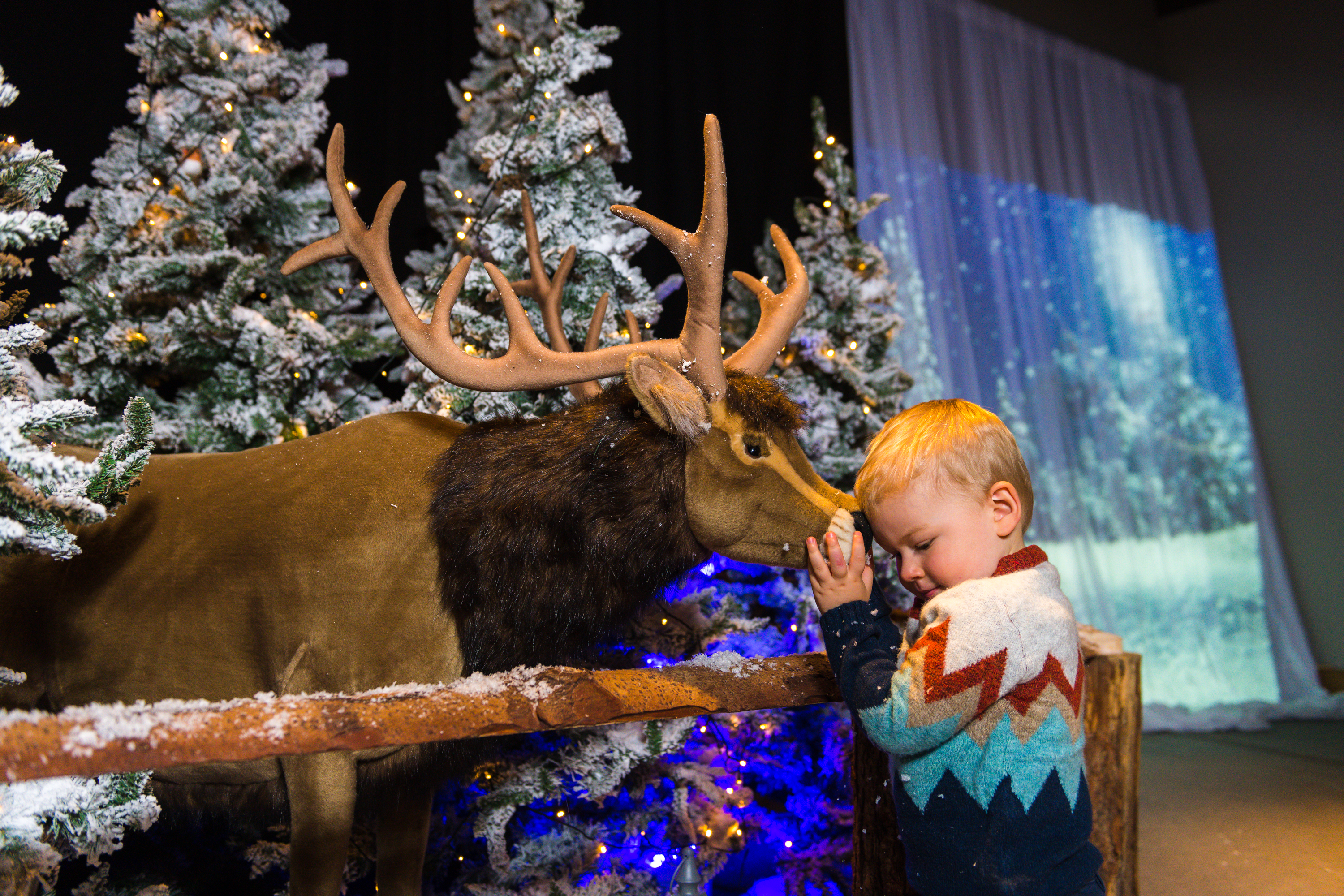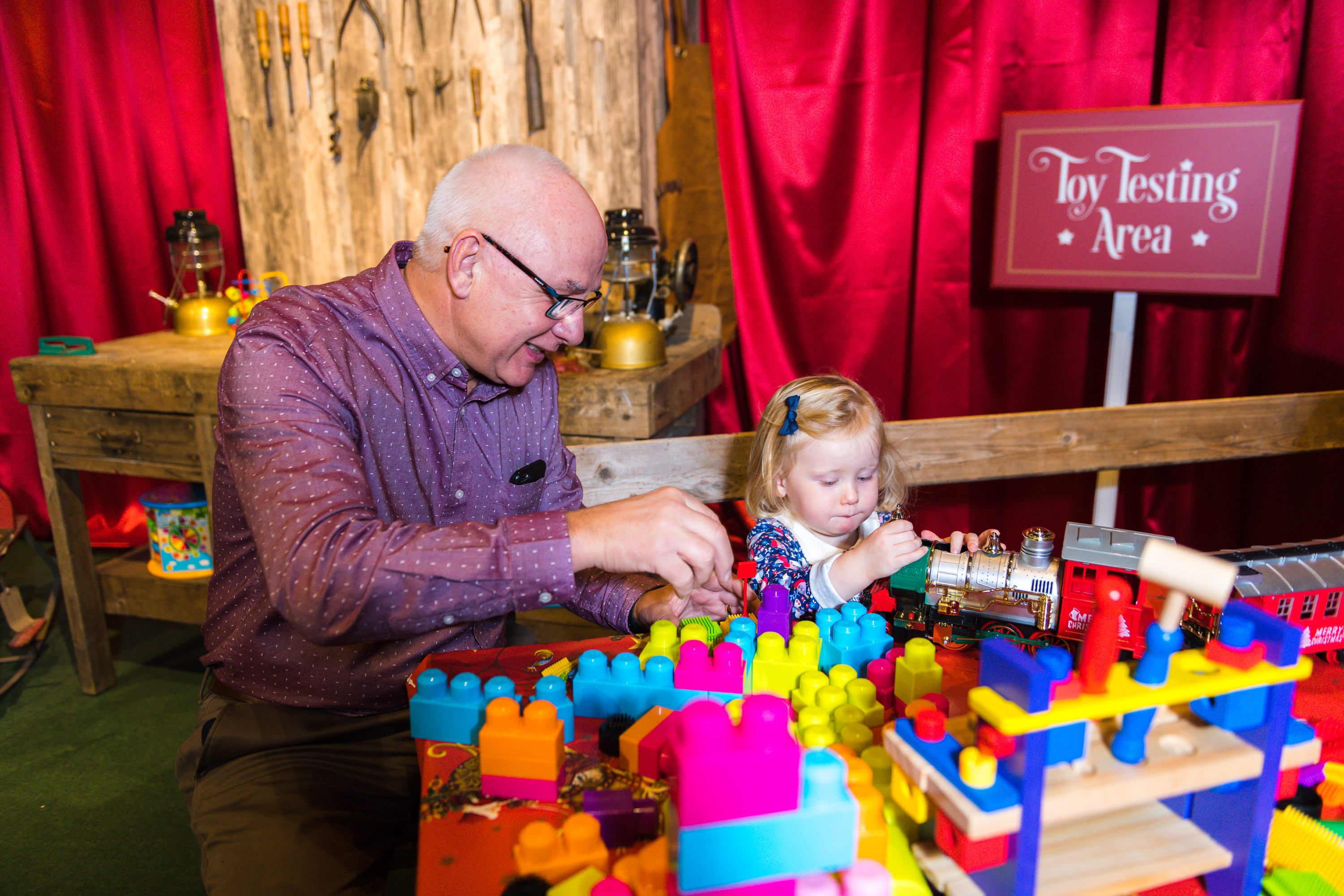 Child Ticket (u13yrs) Includes - £25
Juice and Shortbread on arrival
Festive games and activities
Storytelling with Mrs Claus
Festive arts and crafts
Christmas Trails
Christmas Letter Writing
'Naughty or Nice' list check with our Chief Elf
Individual photo with Father Christmas (and print)
Traditional gift and candy cane
Adult Ticket Includes - £12.50
Adults will be treated to a tea/coffee and freshly baked mince pie on arrival before they enjoy the experience!
Special Offers!
Enjoy a 20% discount on midweek tickets until 9th December using promo code FESTIVECHEER when booking online.
If you purchase a child ticket to A Magical Christmas Experience, we would like to offer you a complimentary child ticket to the Titanic Experience, worth £10 per child! This offer is only valid for use on the same day as your Magical Christmas Experience visit, so please check our opening hours and leave enough time to visit both! This offer can be redeemed at the ticketing desk on arrival, and all children must be accompanied by a paying adult into the Titanic Experience.
Book Your Tickets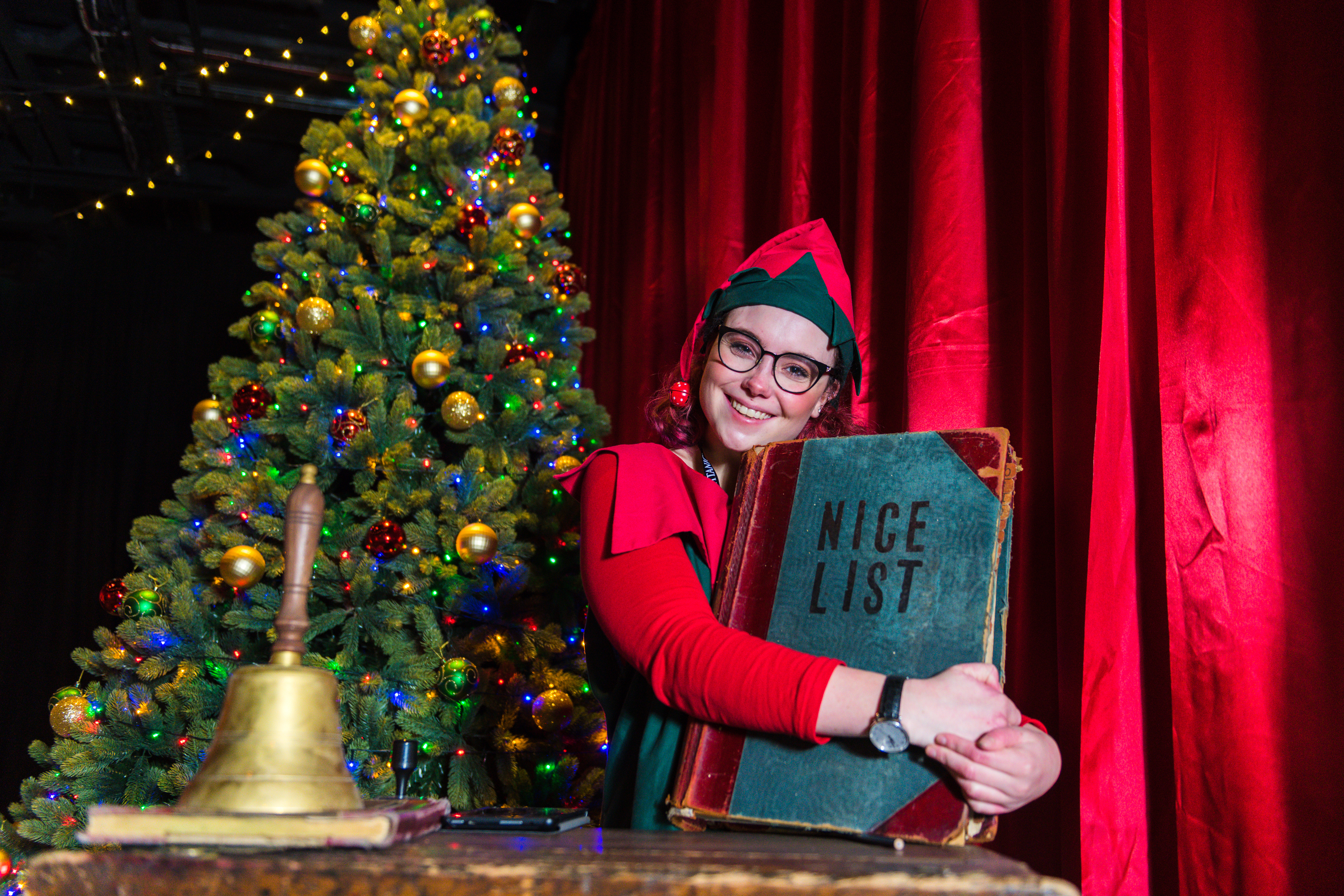 Quiet Sessions
We will be operating quiet sessions of A Magical Christmas Experience for families and children with autism or learning difficulties to come along and enjoy the experience.
These will be on Wednesday 30th November at 6.30pm and Thursday 15th December at 7.30pm (Sold Out).
To book for one of these sessions please call +44 (0)28 9076 6386.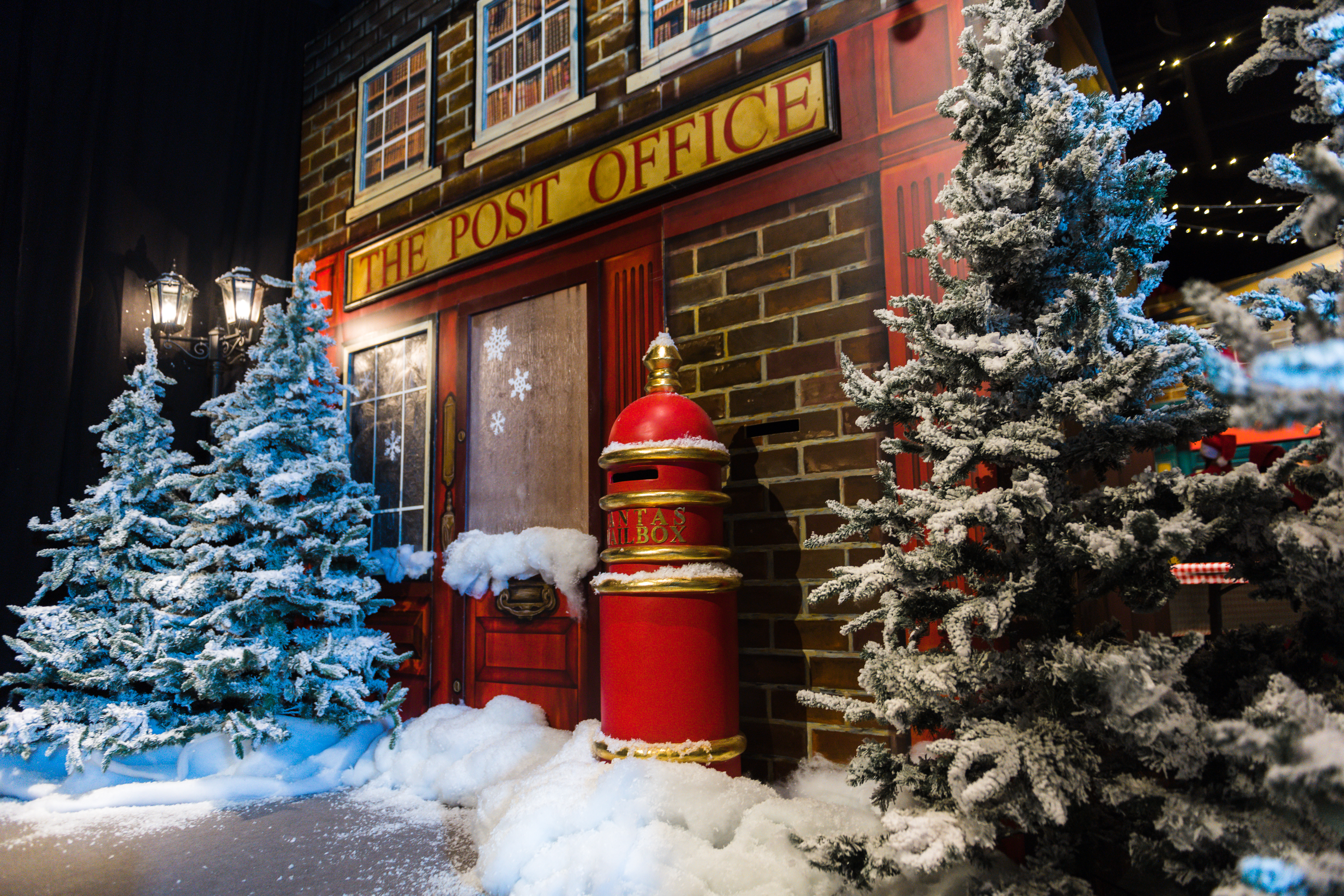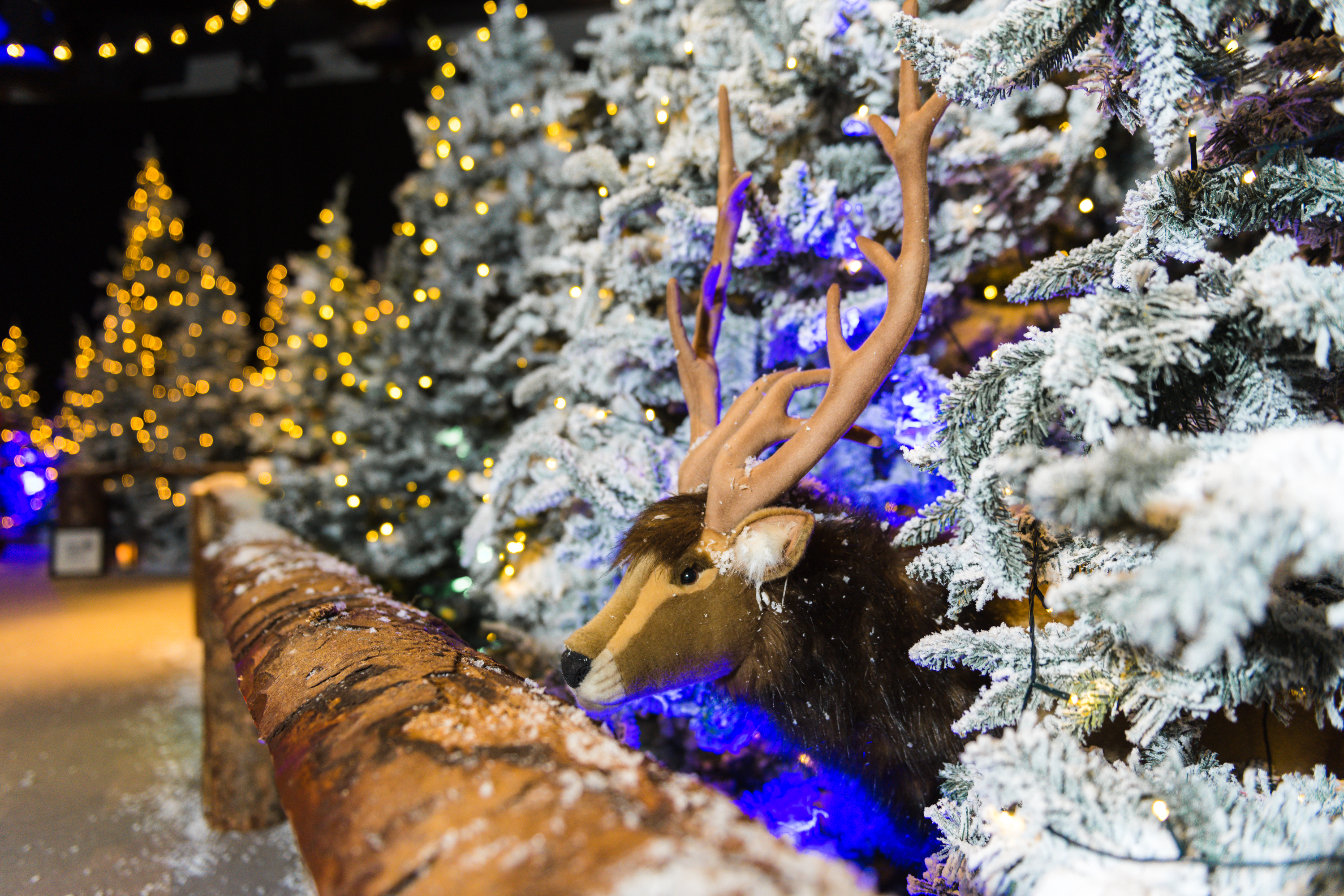 FAQs
What is the best time to visit?
As A Magical Christmas Experience is a popular event, there will be timeslots available to book your visit. It is anticipated that the experience will be especially busy during the week leading up to Christmas and over the weekends, so if you would prefer a quieter time to visit November dates or weekdays before 9th December would likely be more suitable.
Can I buy my tickets on the day?
As our Magical Christmas Experience is a popular event, it is recommended to book your tickets in advance of your visit as unfortunately we cannot guarantee availability for tickets on the day.
We would strongly recommended you book ahead for visits at the weekend or for visits the week leading into Christmas.
I have a baby under the age of 2, do I have to buy a full price ticket for them?
While we do have specially selected gifts for children aged 0-2 years, we appreciate some visitors may not wish to avail of the gift or receive an individual photograph with Father Christmas for 'babes in arms' (aged 0-2) and so will offer the option for them to accompany their older siblings free of charge.
How do I get my tickets?
When you book online for A Magical Christmas Experience, a booking reference number and your print at home/mobile ticket will be displayed on the webpage and will also be sent in a confirmation email. Please present this ticket upon arrival in Hickson's Point where registration and hospitality for A Magical Christmas Experience will be held.
Where do I go on arrival at Titanic Belfast?
This year, A Magical Christmas Experience will be starting from Hickson's Point, which is outside our main building on the plaza. Please make your way to here for registration and to enjoy some festive hospitality before you begin your experience.
Will I have to queue?
All guests are booked into 30 minute timeslots and children will visit Father Christmas in the order they arrive. There will be no 'queue' to visit Father Christmas, instead guests can partake in the rest of our Magical Christmas Experience activities such as Christmas letter writing, festive crafts and so on, with children being called forward by our Chief Elf to mark their names of the 'Naughty or Nice List' before going in to visit Father Christmas.
Does a ticket for A Magical Christmas Experience also include entrance to the Titanic Experience?
A Magical Christmas Experience is a separate ticketed event. However we do have a special offer on Child tickets to the Titanic Experience when visiting A Magical Christmas Experience - see details on this above!
Is it possible to have a family photo taken?
A Child ticket includes having an individual photo taken with Father Christmas, however you can opt for a family photo instead.
When will Father Christmas arrive and will there be an event for the Christmas Lights?
Father Christmas will arirve at Titanic Belfast on Sunday 20th November with his Chief Elf to help us switch on our Christmas lights! Full details on this event will be released closer to the time.
Covid Confidence
Although legal restrictions have lifted, we will still be managing our capacities for this experience with the use of timeslots to give our guests and staff space and ensure the best guest experience possible. Our enhanced cleaning regimes have also remained consistent and hand sanitising stations will remain throughout the attraction.
Further details can be found as part of our customer Confidence Charter.
Our Christmas Experience is also available for private hire. For corporate clients please contact enquiries@titanicbelfast.com, or for all other groups please contact groups@titanicbelfast.com. 

If you would like to visit our Christmas Experience and have any queries about any special requirements for your group, please do not hesitate to contact welcome@titanicbelfast.com to discuss the options available.