The Slipways
Titanic Belfast stands at the head of the historic slipways where Titanic and Olympic were built and from where these famous ships were first launched into the water.
Walk down the very slipway where Titanic was constructed and explore a life size plan of Titanic's Promenade Deck which is inlaid in white stone.
Discover the positions of the liner's lifeboats and funnels and have a seat at one of the benches positioned exactly as they would have been on board the deck of Titanic.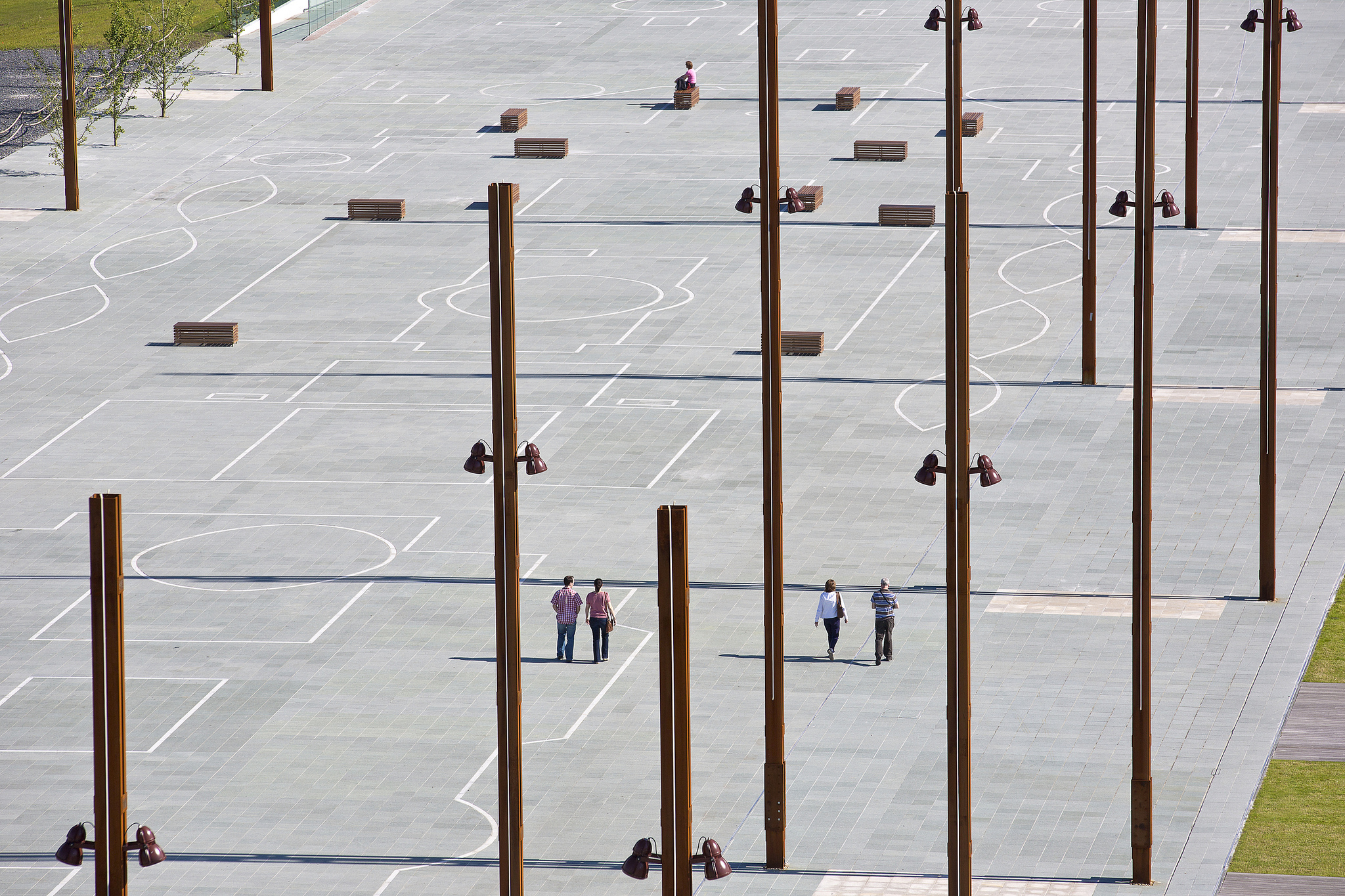 Titanic Memorial
Visit the Titanic Memorial Garden on the Olympic slipway where four grass lawns alternate with timber decking to illustrate the proportion of Titanic's victims and survivors from each of the passenger classes and crew.
The names of the dead are permanently set in vertical glass panels on the slipways.
The lamp posts represent the stanchions of Arrol Gantry, one of the world's largest cranes.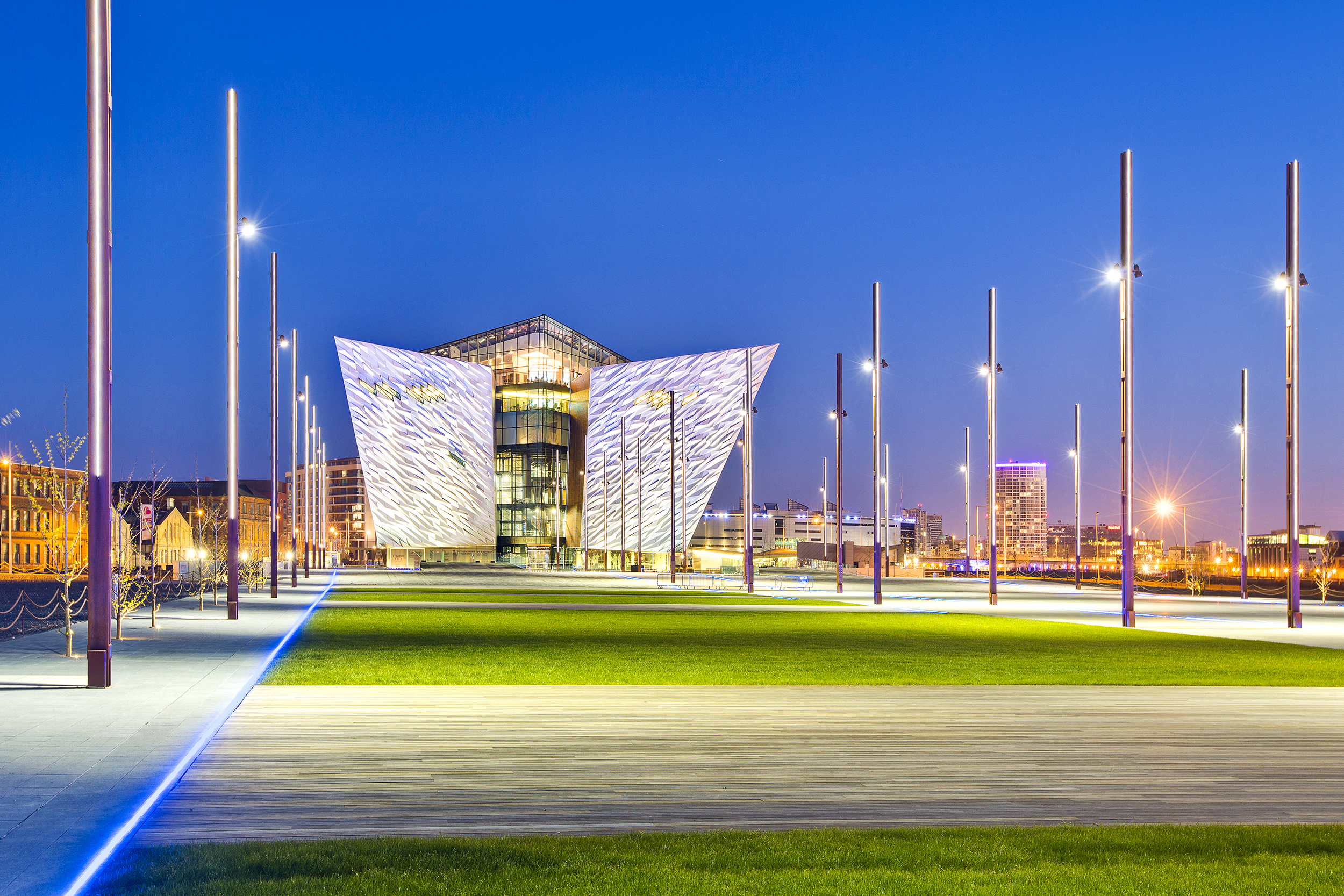 Ship Outlines
Embedded into the slipways are two life-size outlines of Titanic and Olympic's main deck illuminated by blue light, echoing the scale of the Great Gantry and the Olympic-class sisters. 
From above, Titanic Belfast is a star shaped building, representing the logo of White Star Line.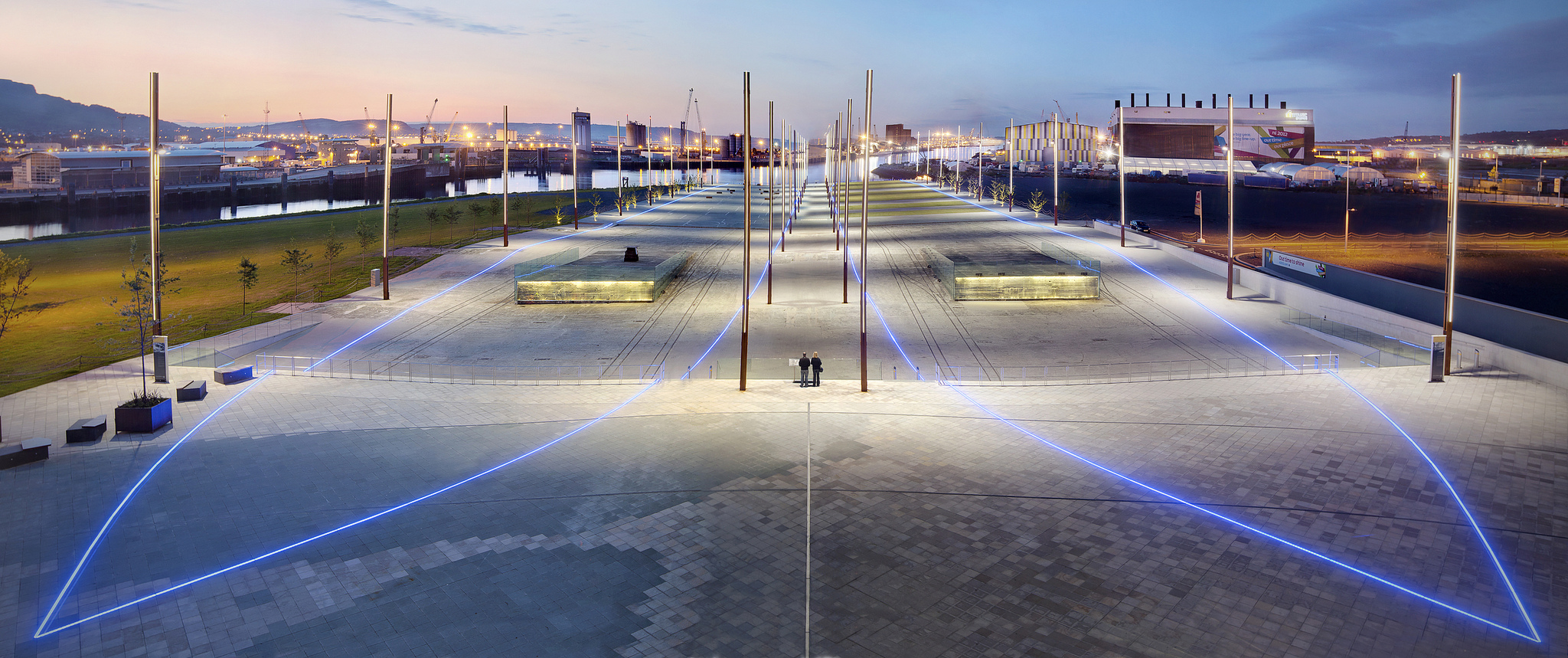 The Plaza
Track Titanic's journey on the map on the outdoor plaza where light tiles represent the sea and the dark tiles represent the land. A track follows the cities linked to Titanic's story from Belfast across the Atlantic to New York and at night this track is lit in LED lights.
A series of wooden benches encircle the building and are spaced in Morse code sequence. Moving clockwise around the plaza they read "DE (this is) MGY MGY MGY (Titanic's call sign) CQD CQD SOS SOS CQD" – the distress message that Titanic sent after hitting an iceberg.
Look at the doors when you enter Titanic Belfast from the car park-this reads "Welcome to Titanic Belfast" in Morse Code!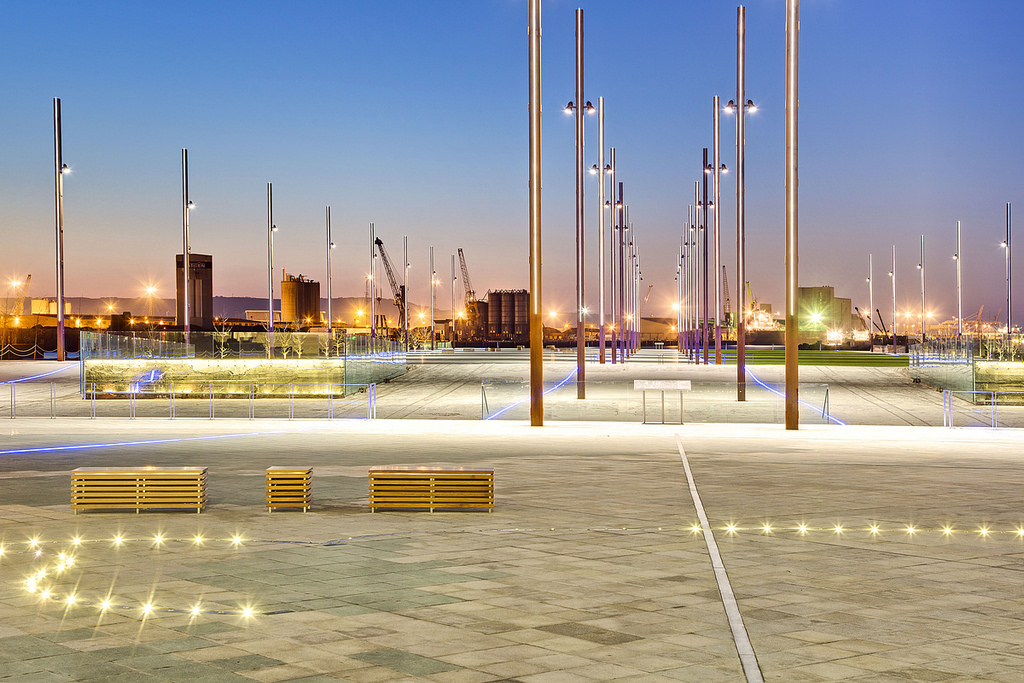 Sign up to our newsletter
We've lots to share at Titanic Belfast from exclusive competitions and events to our latest special offers - sign up to be the first to hear!