How many students can be accommodated in a booking?
The maximum number of pupils we take at one booking is 60. With school groups where there are more than 30 pupils we will split the group in 2 and stagger their entry – half on the hour and the other half at 20 past the hour. The second group will either do specially prepared extension activities until they are ready to enter Gallery 1 or will start their workshop (if booked). Titanic Belfast has a compulsory teacher to student ratio of 1:15  (1:10 for KS1 groups) and offers a free adult ticket for every accompanying adult within this ratio. In the case of special needs pupils, additional free adult places are available for chaperones to support safe learning.
The Shipyard Ride has a height/age restriction which may require a higher ratio of adults to pupils. If you are bringing any pupils who are under 7 or under 130 cm please discuss this with us before your visit.
Will our group be escorted by our own guide throughout our visit?
The Titanic Experience is extremely interactive and visitors can progress through the galleries at their own pace, concentrating on the things that interest them most, and therefore works best as a self-guided experience. You will be met by a member of our Visitor Experience crew upon arrival, given a briefing and introduction, then escorted to gallery entry where you will start your Titanic journey.
Can we come out of the experience halfway through for a snack or lunch break and then go back in where we left off?
Unfortunately, due to our careful monitoring of guest numbers in the exhibition we cannot allow you to return to the experience after leaving. The only exception to this is if a member of group takes ill, in which case they can be taken out of the galleries by an accompanying adult until they feel well enough to return. They will then be escorted back in to re-join their group.
How much time should I allow for my visit?
The Titanic Experience takes 1.5 to 2 hours to complete and you will be on site at least 20 minutes prior to your gallery entry. If your group will be split (i.e. it's over 30 pupils) you should also budget for a further 20 minutes to accommodate the staggering.
Where can we eat lunch?
Titanic Belfast is now able to provide a limited amount of covered lunch space for school groups but cannot guarantee the availability of these. We will firstly endeavour to accommodate schools who give advance notice of their special educational needs requirements. Other schools will be accommodated on a first come, first served basis.
Child Protection Policy
Titanic Belfast is committed to a delivery of service that promotes good practice and protects children from harm.
Read Our Child Protection Policy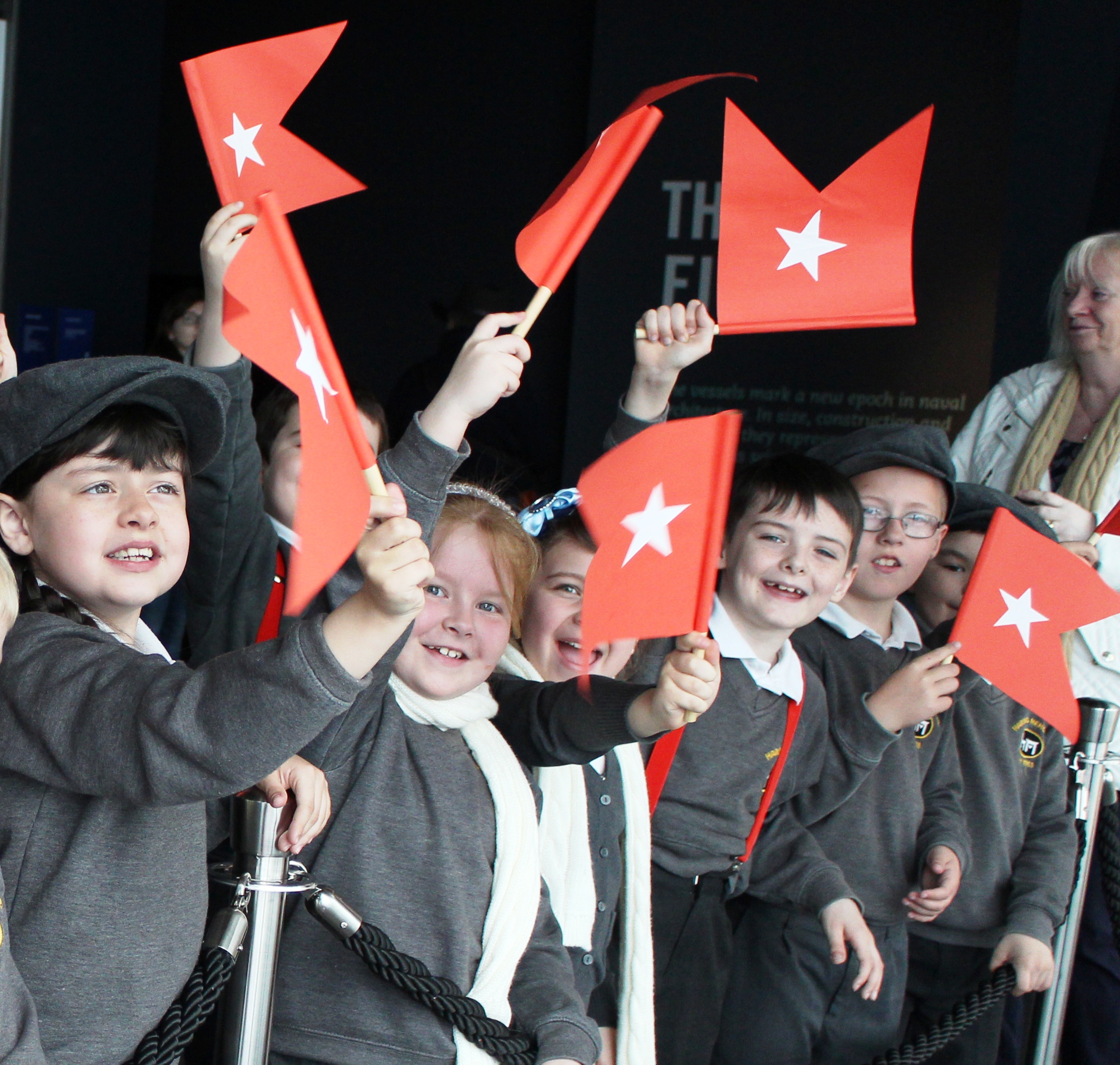 Any more questions?
If you'd like to chat through a school visit in more detail with our team, get in touch!