Self-Guided Tours
Titanic Belfast welcomes education visitors, including home school and SEN groups, all year round for self-guided tours of the Titanic Experience. On arrival you will be supported by a welcome host, who will set the scene and give you advice before you enter.

Supported by our downloadable resources which cover the activities and themes you'll find in the exhibition and how these link with curriculum targets in Northern Ireland and the Republic of Ireland, a self-guided tour allows you and your pupils to explore the sights, sounds and stories of Titanic Belfast at your own leisure.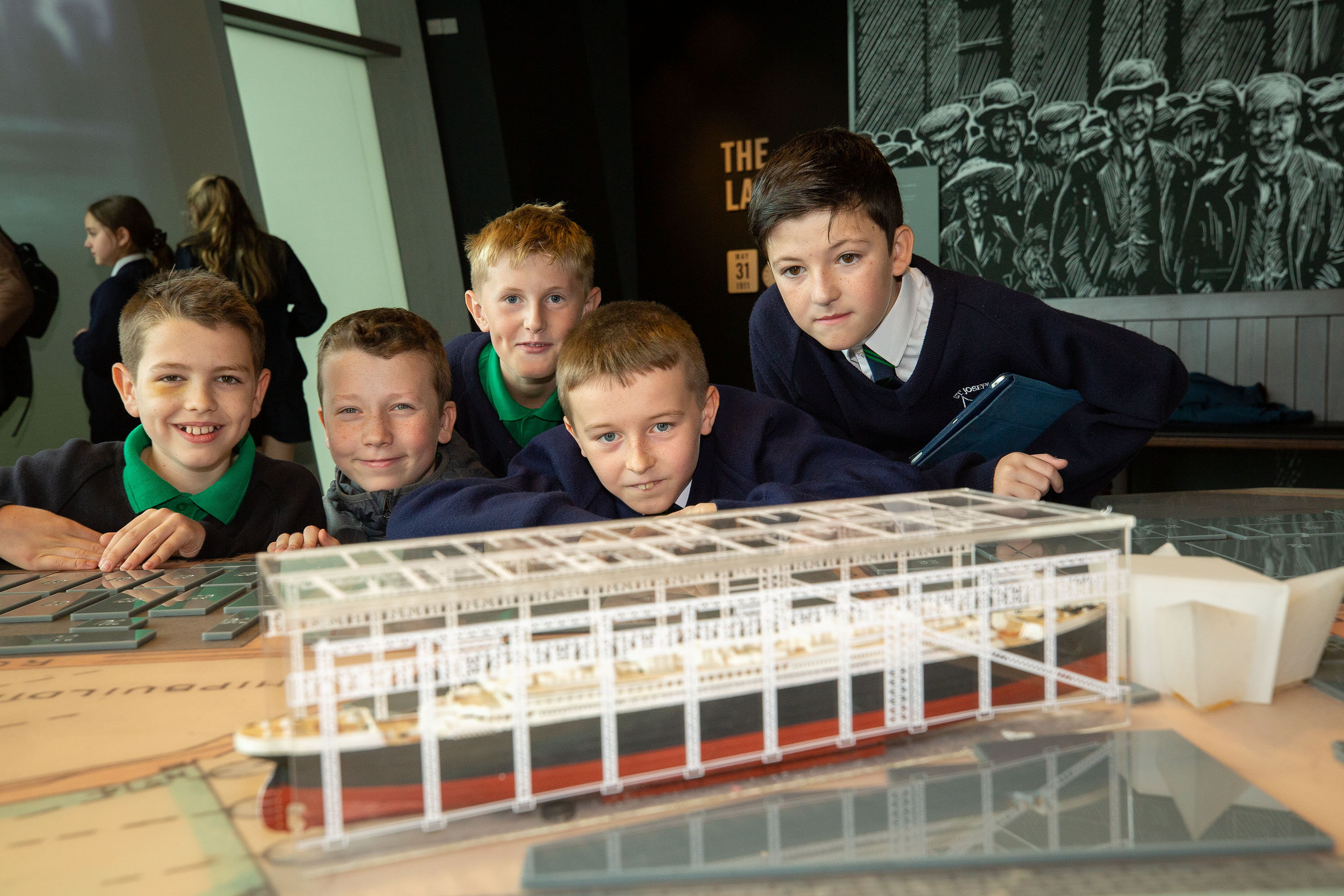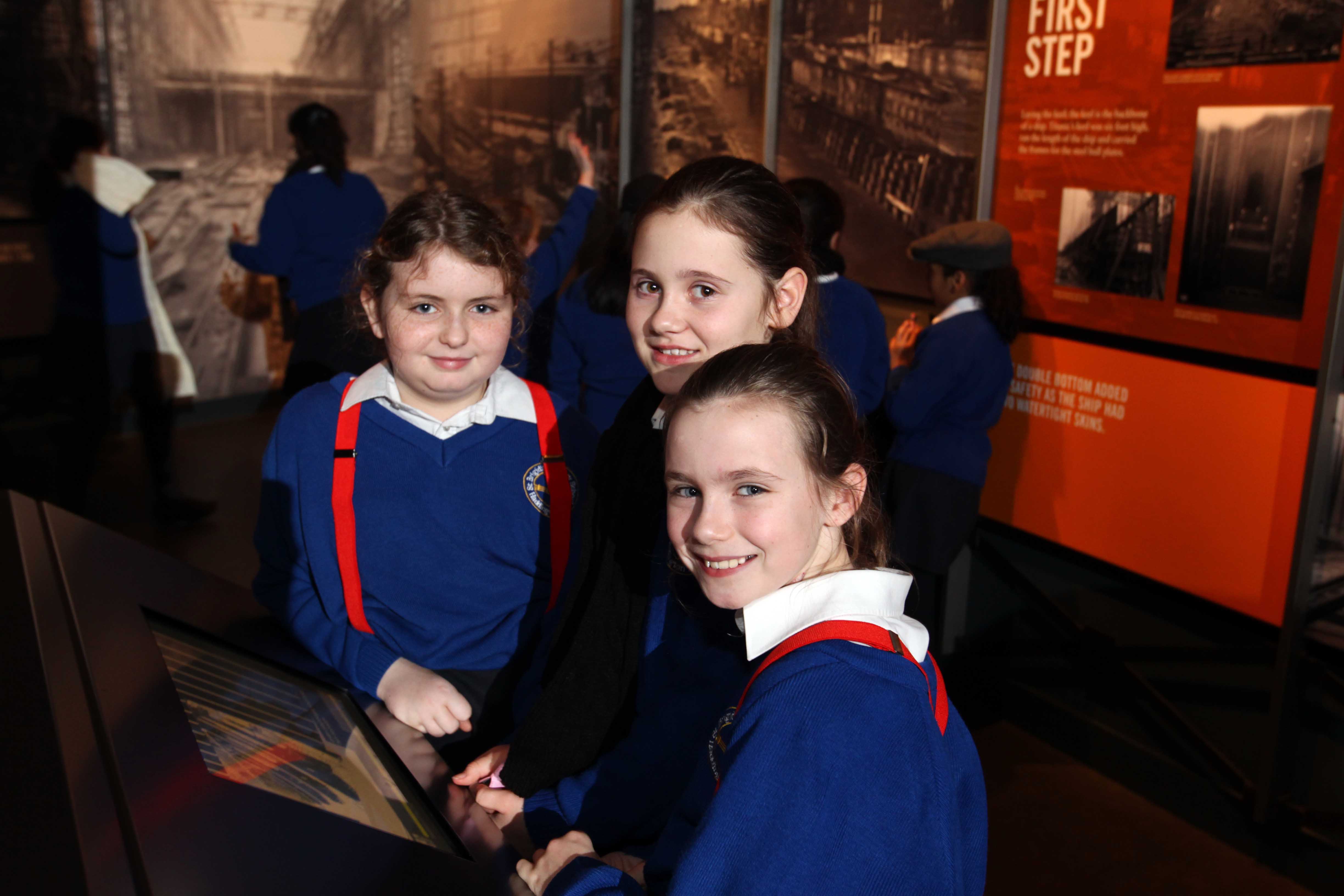 Teachers' Site Visits
Prior to a Self-Guided Tour the most important support we can offer you is the opportunity to visit us for a 'Teacher Recce'.
You'll meet with the Learning Team for advice about planning your class trip and we'll give you a cuppa and a complimentary ticket so you can access the galleries to have a look around for yourself before bringing the kids!
To book your site visit contact us below! Site visits are available Monday – Friday, 9am – 5.30pm.
Email To Book A Teacher Site Visit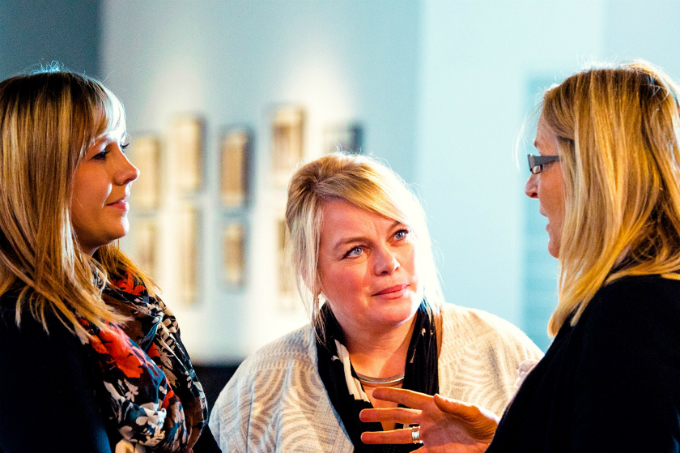 Guided Tours
Our guided tour is a 90 minute highlight tour, especially designed for education visitors, which is delivered by an experienced member of our crew using headsets to enrich your learning experience.
Your trained guide will steer you through the Titanic Experience, helping you and your students focus on the story of Titanic; from why she was designed, how she was built and her luxurious fit-out, right up to the story of her wreck's discovery. You'll be guided to appropriate activities, hear stories about her passengers and crew and reflect on the tragedy of her loss.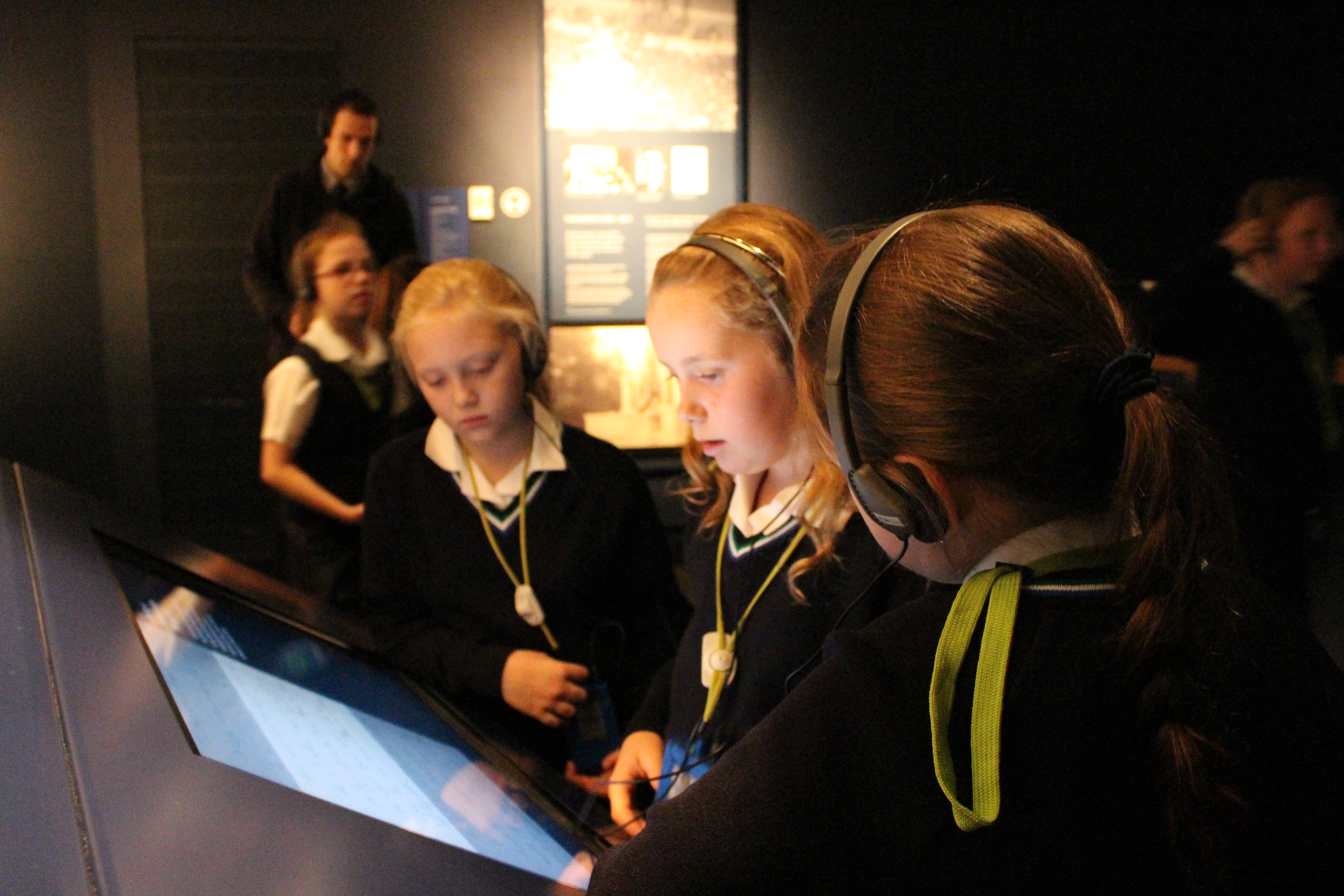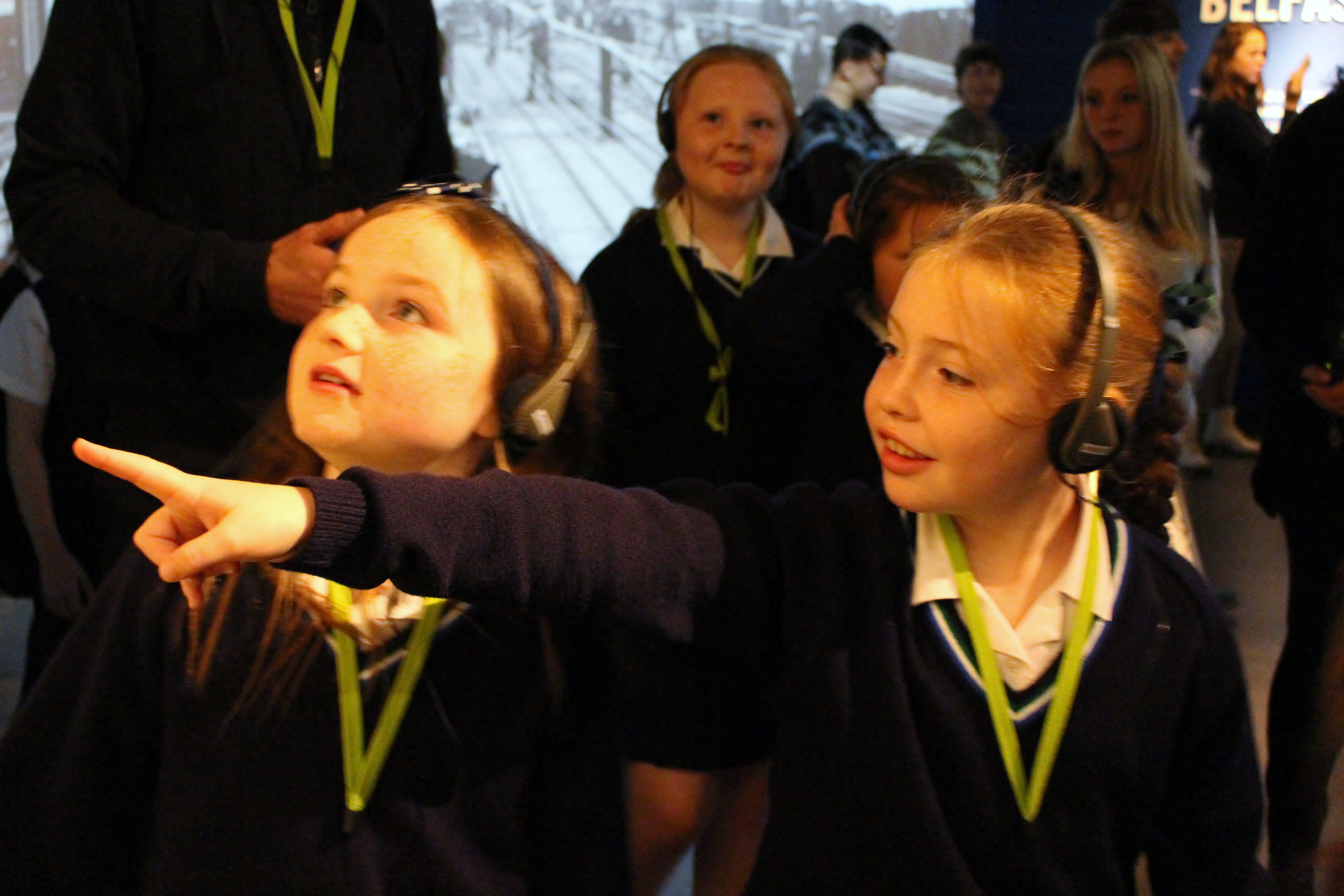 Abandon Ship Workshop
An exercise in thinking outside the box, Abandon Ship uses genuine life rafts and survival equipment. The workshop focuses on developing pupil's transferable skills in communication, probelm-solving and decision-making, as well as promoting self-confidence, critical thinking and teamwork. 
Students imagine they are on board a scientific research vessel which has collided with an iceberg, they must abandon ship and form a plan for survival using the items provided. Students must get creative, working together to formulate an innovative strategy to overcome the challenges of the Atlantic. This is recommended for students aged 8-12 years with set curricula learning intentions and is also an excellent ice-breaker for year 8 students.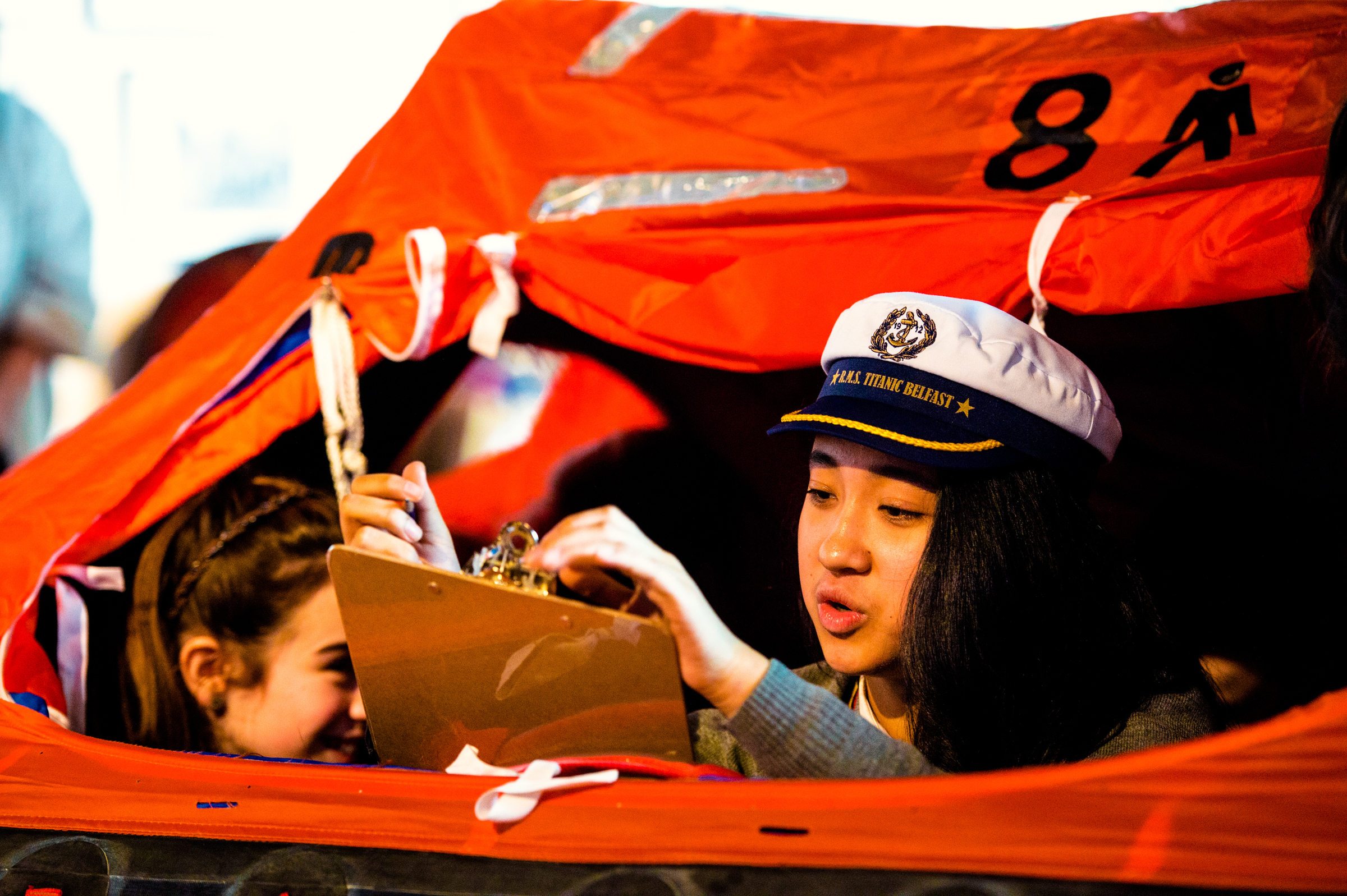 Get The Message Workshop
Get The Message allows pupils to explore and experiment with different methods of communication, including those used on Titanic herself. Taking place on board SS Nomadic, pupils will try their hands at signal flags, semaphore and morse code. Pupils who take our Get The Message workshop will leave with a richer understanding of traditional maritime communication. They will have the opportunity to consider the pros and cons of these historic methods, as well as gaining greater insight into the advances of modern communication technology.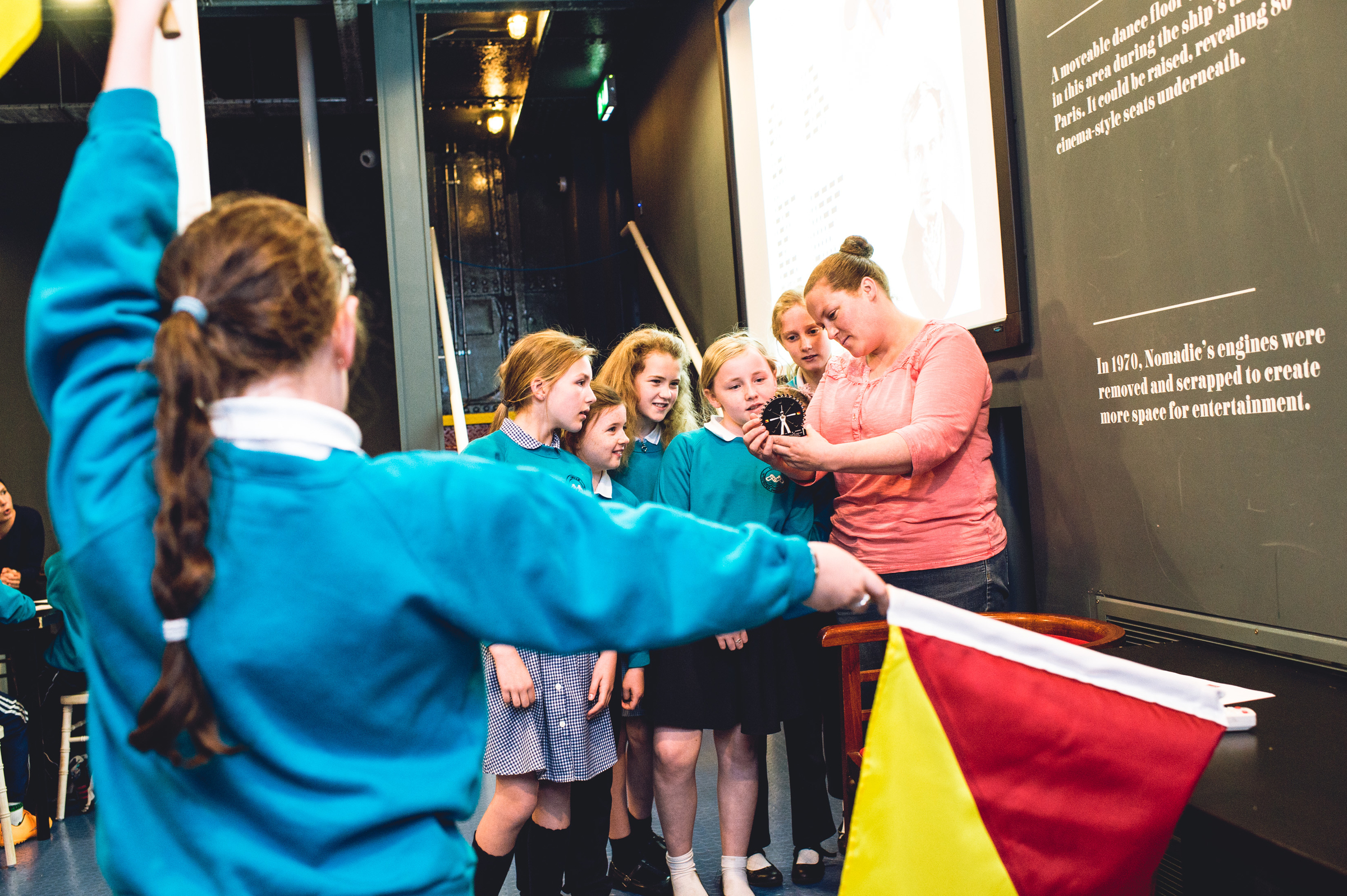 Solve The Case Workshop
Beginning with a fully immersive light and sound show, which introduces pupils to the people on board RMS Titanic, students will use Edwardian artefacts, costumes and documents to unpack the mystery surrounding several passengers who boarded the famous vessel in April 1912. 
Students will make inferences from carefully crafted clues to present their case to the group, of who their passenger was, where they came from and why they were travelling on the Titanic. An exercise in problem-solving, teamwork and creativity, students will learn about life in Edwardian times and about the conditions on board the world's most luxurious liner.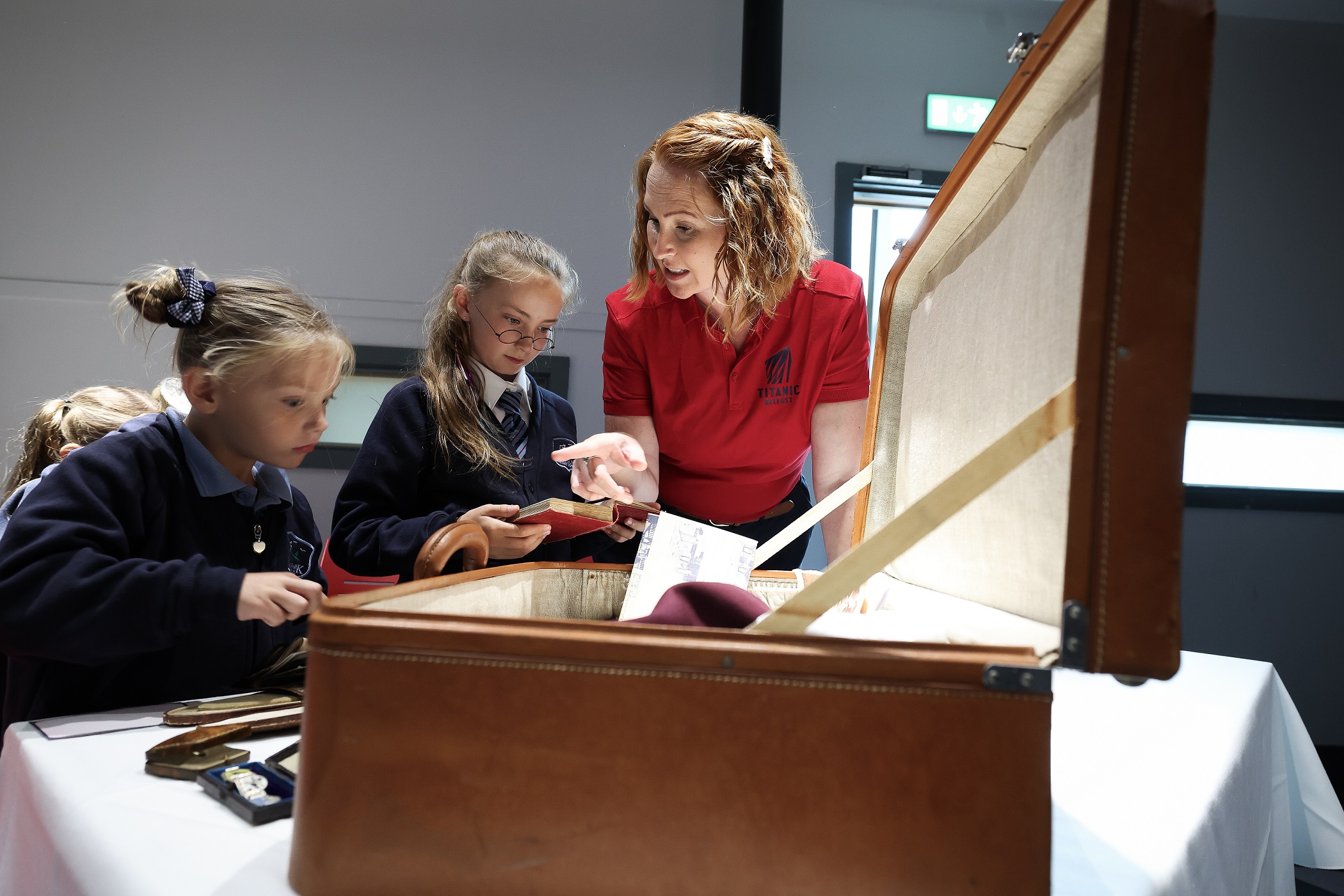 Book A School Visit
School visits should be booked in advance with our education team to secure your chosen date and time.
It is our policy to only book one group of under 16s in each entry slot,  allowing teachers to manage their group safely and ensuring that all visitors have the best possible experience.
Our Teacher's Guide and FAQs are both available below to help you plan and prepare for a school visit. We recommend you read these before completing your booking request form.
To book a visit, please download the booking form below, complete it and email your enquiry to education@titanicbelfast.com. Our team will then contact you to discuss the details of your visit, arrange payment and provide you with any additional advice needed to help your trip run as smoothly as possible.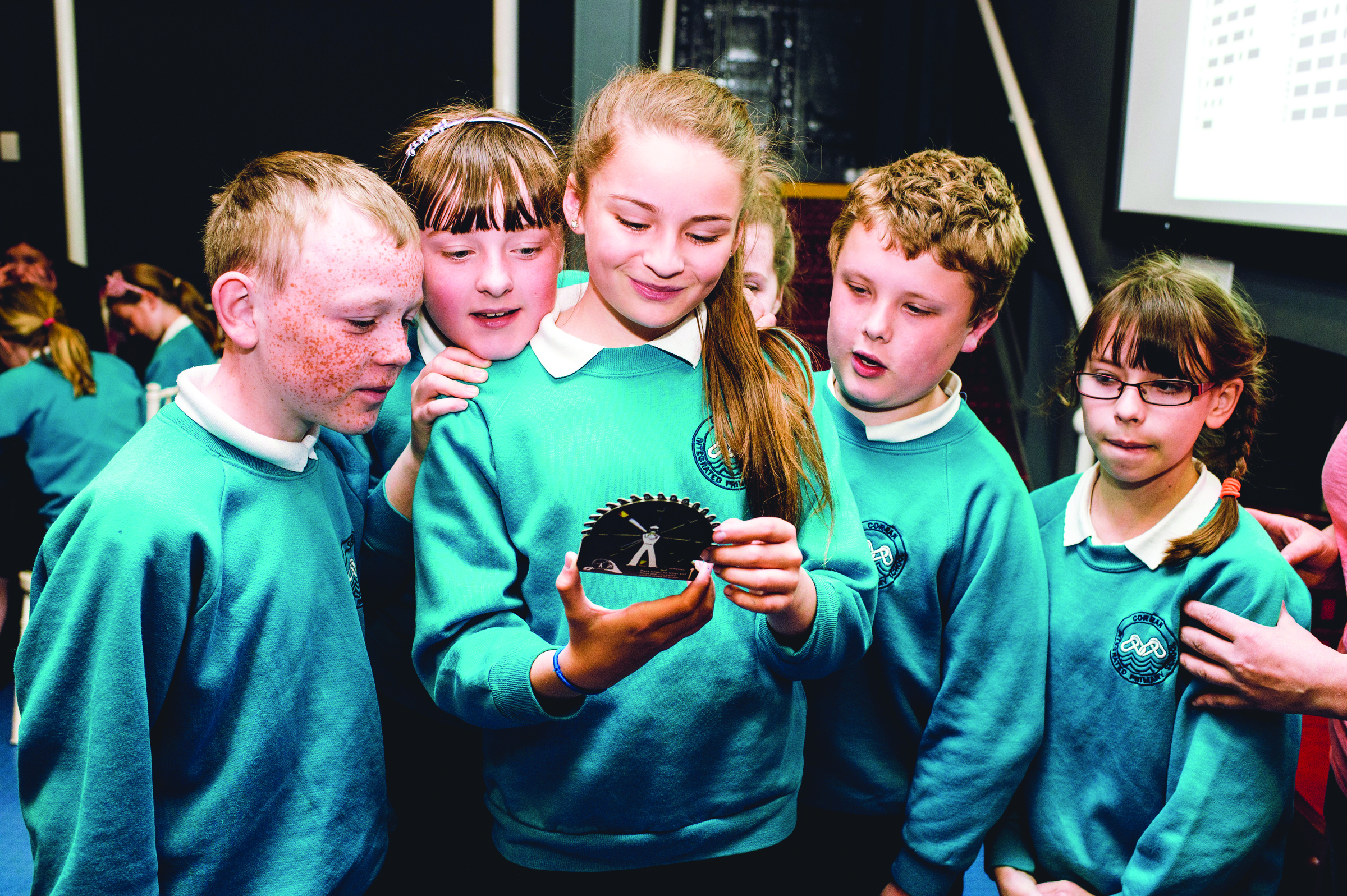 Education FAQs
Take a look at some of our most frequently asked questions for additional information ahead of a school visit.
See Our FAQs