Although it has been over 100 years since RMS Titanic set sail her story still endures, capturing hearts and minds throughout the world.
As we follow the great ocean liner's fateful journey through the week ahead in the run up to April 14th, join us here and at our commemorative evening in Titanic Belfast, A Night To Remember on April 14th, as we look at the timeline of events, leading up to and after the ship met her tragic end.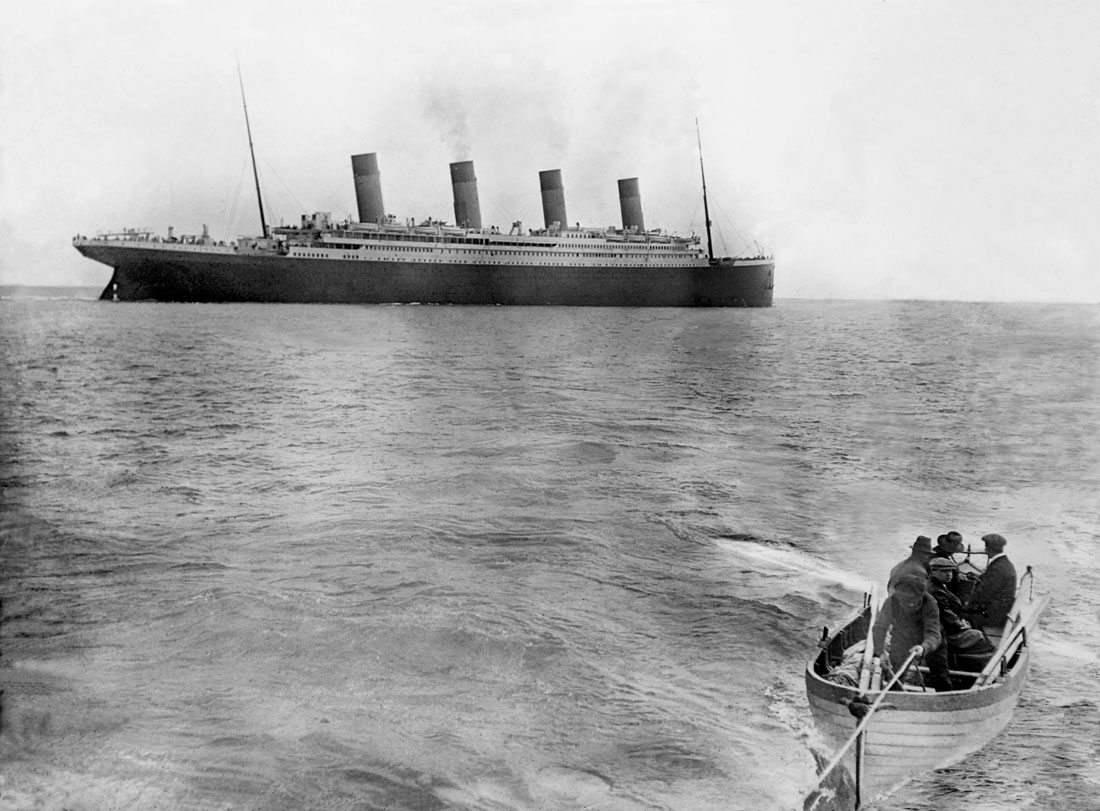 On 11th April 1912 at 11.30am RMS Titanic dropped anchor in Queenstown, Ireland at Roches Point outer anchorage. Today named Cobh, the port was the luxury liner's final port of call on its maiden journey, before setting sail on the longest leg of the voyage to New York, USA.

Tenders PS Ireland and PS America were waiting in the dock to transport 123 passengers out to board - 63 men and 60 women, for many of whom Queenstown was the gateway to a great new world. Several of the crème de la crème passengers had boarded at Cherbourg, therefore passengers boarding at Queenstown consisted of only 7 Second Class and 113 Third Class ticket-holders.

Whilst anchored in Ireland, 7 passengers disembarked including Father Francis Browne, a distinguished photographer of the time who received a ticket as a present from his uncle. Browne took some of the last photos of Titanic and its crew before she sank, including photos of the luxurious facilities on board such as the gymnasium. During his short time aboard Titanic, Browne befriended an American millionaire who offered to pay his way to New York, however much to his luck Browne's superior responded to his telegraph requesting permission claiming "GET OFF THAT SHIP – PROVINCIAL!"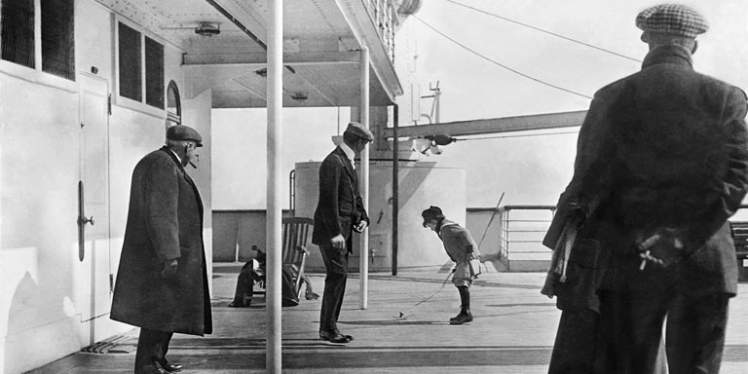 Alongside the tenders, a number of smaller vessels carrying vendors set sail to meet Titanic approximately 2 miles offshore. They were selling local specialities such as lace and crafts to wealthy passengers on board. While 1,385 bags of mail were also delivered to the Royal Mail Steamer (RMS), bound for North America, during the Queenstown stop.

As the great liner prepares to leave, one crewman, Fireman John Coffey a native of Queenstown, desserts the ship. Onboard are now an estimated 1,316 passengers, representing about one-half of the ships total passenger capacity on what was classed as low-season on the North Atlantic.

At 1.30pm an exchange of whistles indicated for tenders to return to the dock and Titanic raised anchor to the strains of "Erin's Lament" played on the bagpipes by steerage passenger Eugene Daly and set off on her transatlantic crossing. 
Continue the ship's journey
Read the next story in the series 'The Transatlantic Crossing' here, and don't forget to follow along with our A Night To Remember event on social media on the evening of April 14th, marking the anniversary of Titanic's sinking.
The Transatlantic Crossing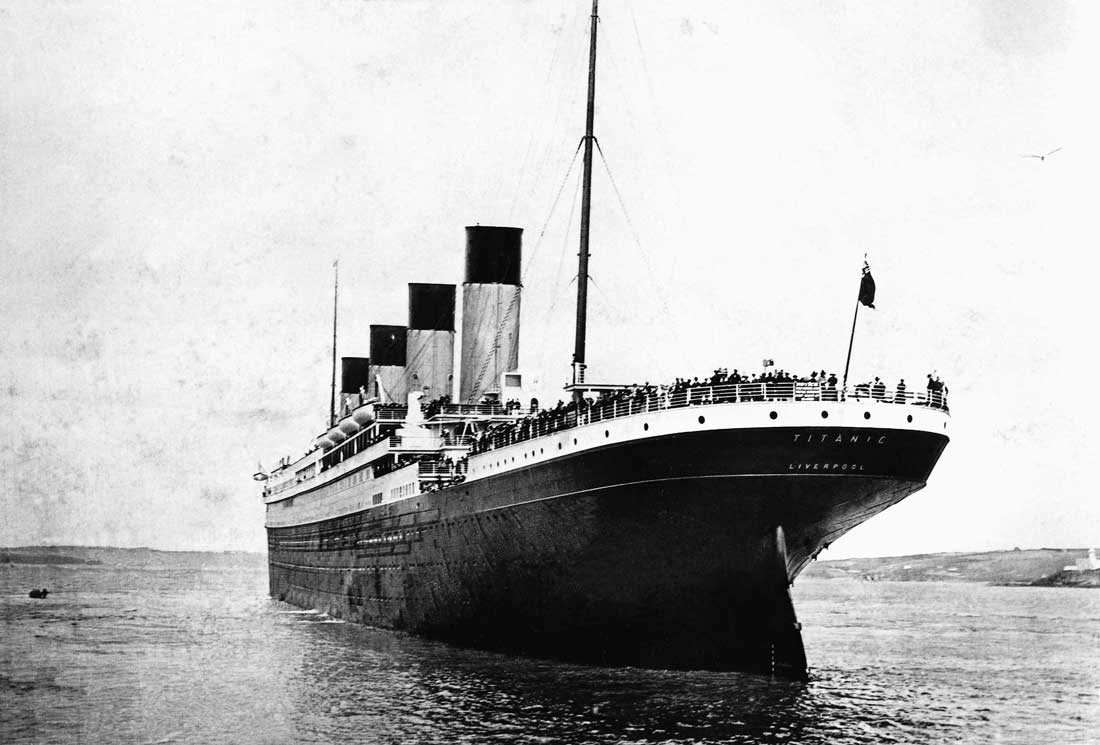 Experiences at Titanic Belfast
Experience the true legend of RMS Titanic, in the city where it all began. Unmissable and unforgettable, just like Titanic herself.
Discover and Book