Although it has been over 100 years since RMS Titanic set sail her story still endures, capturing hearts and minds throughout the world.
As we follow the great ocean liner's fateful journey through the week ahead in the run up to April 14th, join us here and at our commemorative evening in Titanic Belfast, A Night To Remember on April 14th, as we look at the timeline of events, leading up to and after the ship met her tragic end.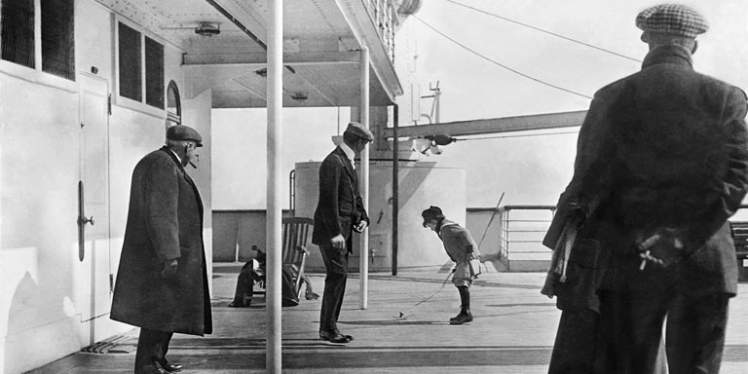 In the third of our series following the great ocean liner's fateful journey, we look at who was on board for the world's most renowned transatlantic crossing and how they spent their time on the most luxurious ship of the era.

As the liner sailed through the relatively calm ocean on the 12th and 13th April, the weather was favourable and they were making good time on the journey. Passengers were settling into their luxurious surroundings, and crew were going about their everyday business.

Those aboard included some of the crème de la crème of early 20th-century business, culture, high society, and sports on both sides of the Atlantic, as well as chairman of White Star Line, J. Bruce Ismay and shipbuilder Thomas Andrews.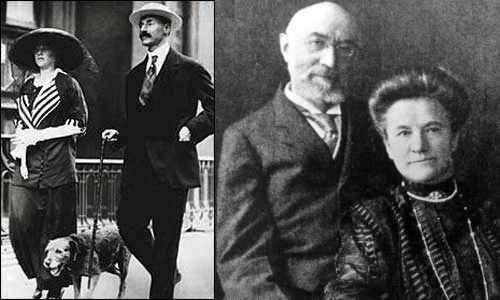 JJ Astor & wife Madeleine and Isidor & Ida Straus
The richest man on Titanic was the owner of the Waldorf Astoria Hotel, John Jacob Astor and his nineteen year old wife. According to the New York Times Astor "put up and owned more hotels and skyscrapers than any other New Yorker" and was estimated to be worth as much as $200 million!

Another well known American couple onboard was the owner of Macy's Department Store, New York, Mr Isidor Straus, and his wife, Ida, who were travelling back from winter in Europe on Titanic. Once it was clear the ship was sinking, Ida refused to leave Isidor and would not get into a lifeboat without him. A memorial plaque for them can be seen today at the 34th Street Memorial Entrance of Macy's Herald Square.

Like the movie, there was also a lady called Margaret 'Molly' Brown on board the ship. Not only did she survive the Titanic's sinking but helped others board lifeboats, eventually becoming known as the "The Unsinkable Molly Brown".

As well as notable passengers, the Head Chef of Titanic's prestigious à la carte restaurant was celebrated Italian, Luigi Gatti, who travelled to Britain at a young age to join the restaurant business. Prior to working on-board Titanic he ran the impressive Ritz restaurants in London - 'Gatti's' Adelphi' and 'Gatti's Strand', as well as working on Titanic's sister ship, Olympic.
The restaurant. located on Titanic's B Deck, was exquisitely decorated and furnished in the French Louis XVI or Louis Seize style with seating for over 150 customers. Compared with Titanic's 1st Class Dining Saloon, the restaurant was small, but incorporated a reception room for pre-dinner drinks and an adjoining Café Parisien. Meals cost 3/- for breakfast, 3/6- for lunch and 5/- for dinner (in today's money £7.20; £8.40 and £12).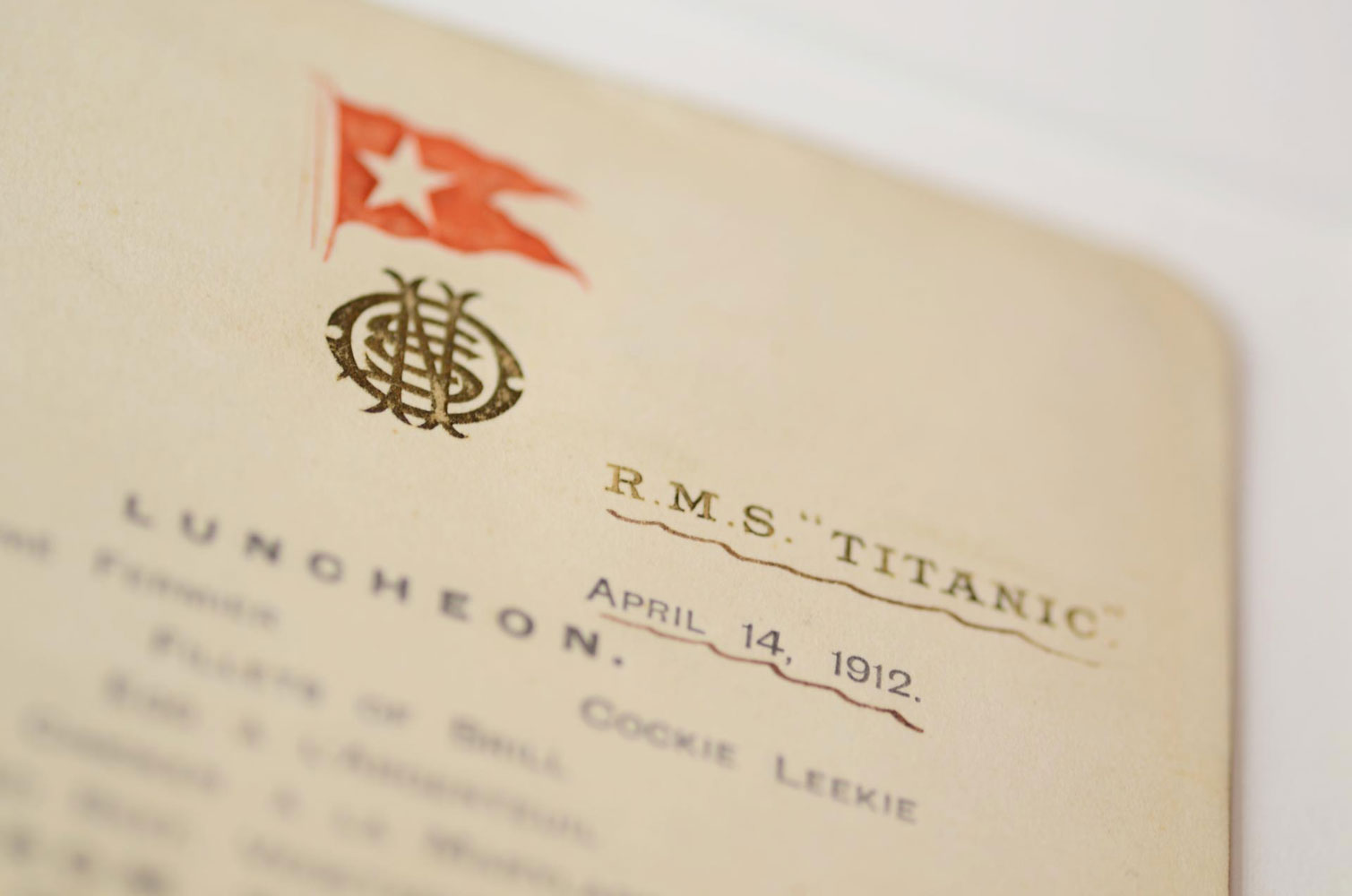 The menu from the last luncheon served on board Titanic can be seen as part of the Titanic Experience.
The daily menu for 3rd Class passengers was provided on a single card that also doubled as a postcard, with a list of the company's routes and space for a short message on the reverse. This was a clever marketing ploy as a large proportion of those travelling 3rd Class to the US were emigrating, and this ensured that family and friends received not only a note from their loved ones but an advertisement as well!

Other luxury facilities on board included a gym, a pool, Turkish baths, a kennel for first class dogs, and a squash court. The first class cabins on Titanic were the same standard as hotel cabins, while second class was as good as first class on other ships.
 

A replica first class cabin at Titanic Belfast.
As Titanic's sailed into the early hours of Sunday 14th April all on board was running smoothly, with the ship working up to a high speed of 22 knots as her maiden voyage continued...
Continue the ship's journey
Continue Titanic's story with us throughout the anniversary of her tragic end by following real-time updates on our Facebook and Twitter following the ship's journey, or come along to our annual A Night To Remember event and candle lighting ceremony on the evening of April 14th.
View Upcoming Events
Experiences at Titanic Belfast
Experience the true legend of RMS Titanic, in the city where it all began. Unmissable and unforgettable, just like Titanic herself.
Discover and Book