The story of Titanic has captured hearts and minds worldwide, arguably none more so than the love story between Jack and Rose in James Cameron's TITANIC movie.
Despite being based on fictional characters, the 1997 classic is still listed as one of the greatest love stories of all time! So as Valentine's Day approaches, we've uncovered a few of the best real-life Titanic love stories from onboard the world's most famous ocean liner.
Isidor and Ida Straus
One of the most popular love stories was that of the owners of Macy's Department Store, New York, Mr Isidor Straus, and his wife, Ida, who travelled back from winter in Europe onboard Titanic.

Once it was clear the ship was sinking, Ida refused to leave Isidor and would not get into a lifeboat without him, apparently stating, "I will not be separated from my husband. As we have lived, so will we die, together."

Although Isidor was offered a seat in a lifeboat to accompany Ida, he refused seating while there were still women and children aboard.

Ida also reportedly gave her maid, Ellen, her fur coat as she would no longer need it, and insisted that she got on a lifeboat. A memorial plaque for them can be seen today at the 34th Street Memorial Entrance of Macy's Herald Square.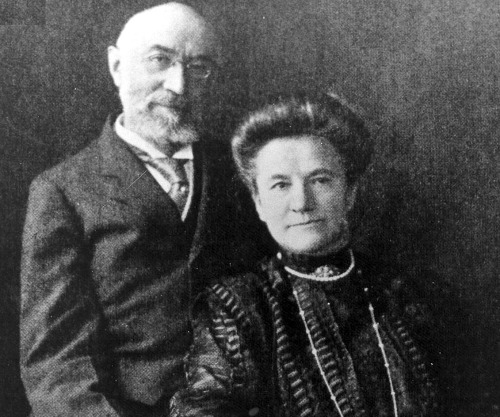 JJ Astor and wife Madeleine
There was also 13 known honeymooning couples on board Titanic's maiden voyage, including J.J Astor, owner of Waldorf Astoria Hotel (aged 47), and his nineteen year old wife.

According to the New York Times Astor "put up and owned more hotels and skyscrapers than any other New Yorker", he was estimated to be worth as much as $200 million and was the richest man on Titanic as well as Nelle Stevenson & John Pillsbury Snyder, a relative of the Pillsbury Company's founder!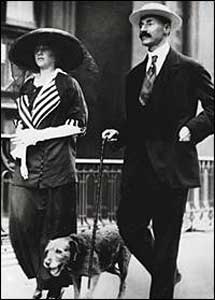 Kate Florence Philips and Henry Morley
Another favourite is the story of the 'Love of the Sea' necklace, which may have been the inspiration behind the 'Heart of the Ocean' storyline.

Kate Florence Philips (aged 19) boarded Titanic with the owner of the shop she worked for, Henry Morley - 20 years her senior with a wife and child! They left for America to elope and start a new life together.

Henry gave her a sapphire diamond necklace set in platinum, called the 'Love of the Sea', which she wore proudly on board Titanic. Henry did not survive the tragedy, however, Kate got onboard a lifeboat and brought the necklace with her. She gave birth to Henry's daughter, Ellen, a few months later.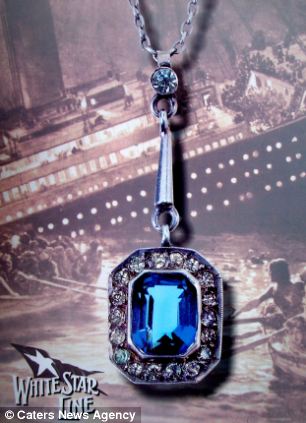 The Titanic Experience
The Titanic Experience is the world's most authentic retelling of the iconic story.
The self-guided tour extends over nine interactive galleries where you discover the sights, sounds, smells and stories of the ship, as well as the people and city that made her.
Discover and Book