Although it has been over 100 years since RMS Titanic set sail her story still endures, capturing hearts and minds throughout the world.
As we follow the great ocean liner's fateful journey through the week ahead in the run up to April 14th, join us here and at our commemorative evening in Titanic Belfast, A Night To Remember on April 14th, as we look at the timeline of events, leading up to and after the ship met her tragic end.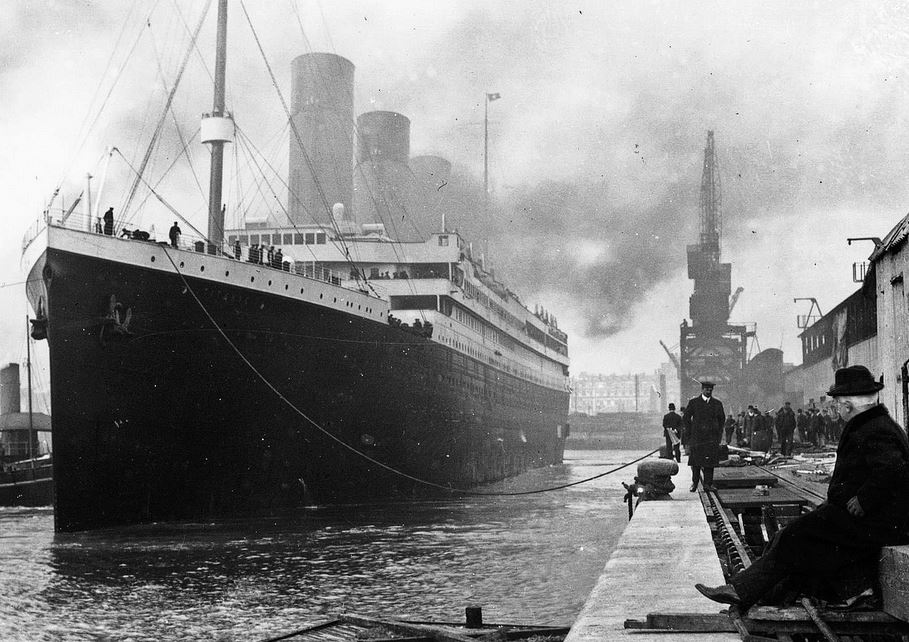 On Wednesday 10th April 1912 shortly after 12noon, RMS Titanic set sail from Southampton's White Star Dock on her maiden voyage to New York.

Her commander was Captain Edward J. Smith, RD, RNR, who had arrived early that morning in preparation for the Board of Trade muster at 8am. As Commodore or Senior Captain of White Star he often commanded the newest vessel in the company, and was the highest paid ship's captain in the world in 1912.

Titanic's Passenger Certificate certified the vessel to carry a maximum of 3,547 persons - 905 First Class Passengers, 564 Second Class and 1,134 Third Class, with 944 Officers and Crew. Passengers boarded the ship from around 9.30am until 11.30am, and as she left Southampton, Titanic had an estimated 1,846 people on-board.

As the liner deprated, the huge amount of water she displaced almost caused a collision with SS New York, who broke free of her moorings and swung towards Titanic. The quick actions of a nearby tug who pulled her out of the way saved the day and allowed the liner's maiden journey to continue with just a small delay.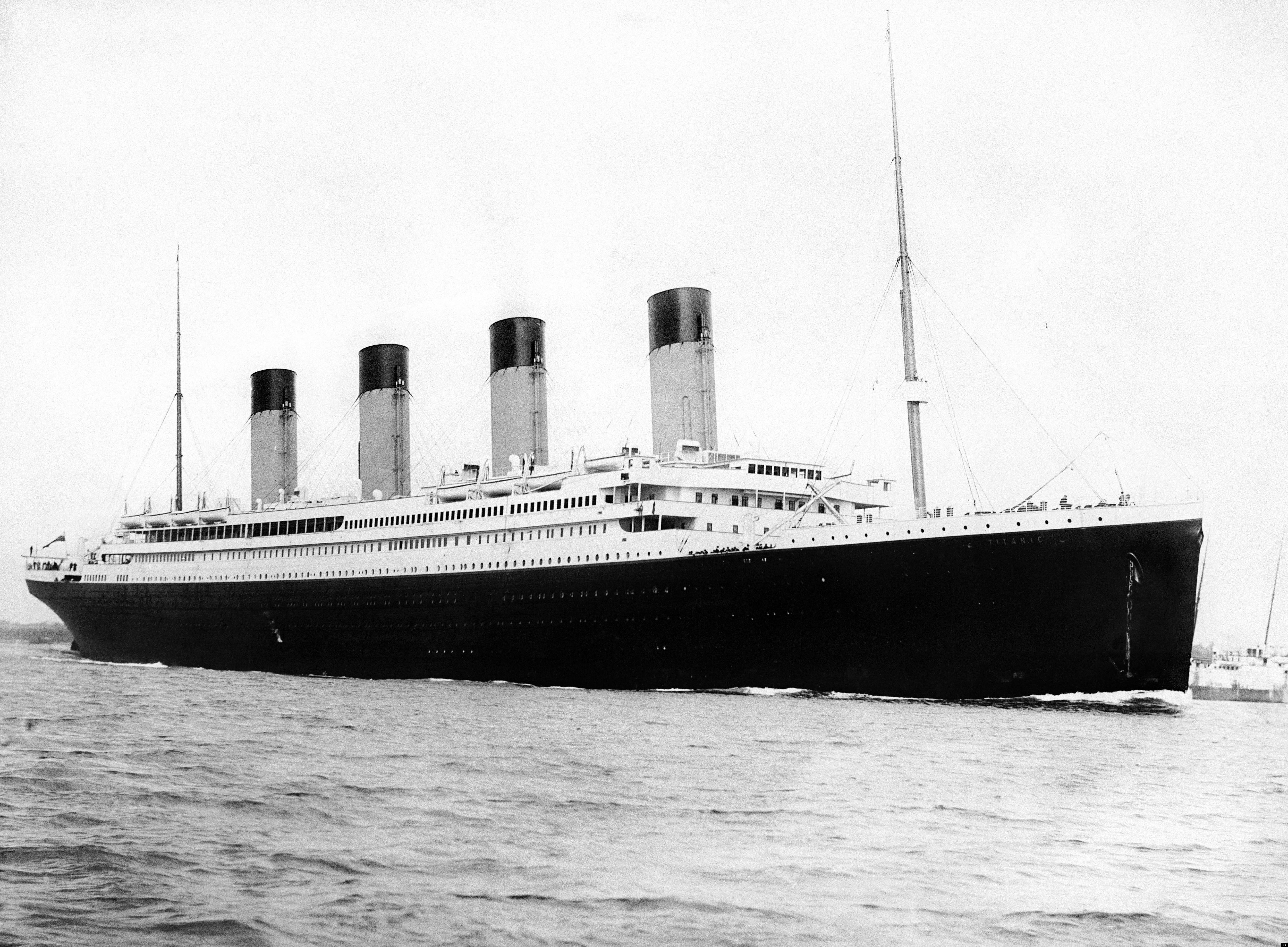 While Titanic was making her way from Southampton to Cherbourg, her tender ships SS Nomadic and SS Traffic were already at the harbour, ready to ferry passengers out to the luxury liner. Nomadic transported 1st and 2nd Class passengers with Traffic ferrying the 3rd Class.

Having suffered the delay, travellers and luggage were onboard SS Nomadic by 5pm but there had still been no sighting of Titanic. After a few minutes the order was given to cast off and the tender ships headed out on the half hour journey through the choppy seas to the outer harbour. It was another hour before Titanic's funnels were seen, with the liner finally arriving at Cherbourg around 6.35pm.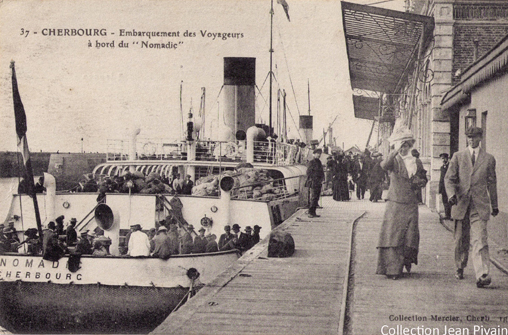 A gangway was erected between Nomadic's flying bridge deck and Titanic's E Deck to allow passengers to transfer, with fifteen 1st Class and nine 2nd Class passengers disembarking after making the cross channel passage. In difficult conditions, where one woman fell and twisted her ankle, several men held down the swaying gangway for the 142 First Class, 30 Second Class and 102 Third Class passengers to come aboard.

Only 21 of those who embarked at Cherbourg were French, with the rest from America, England, Belgium, Canada, Croatia, Greece, Italy, Lebanon, Poland, Russia, Syria and Uruguay. However luxury French products, such as champagne, wine and cheeses were also transferred to Titanic at the port – specifically 75,000 pounds of meat, 15,000 bottles of beer, 10,000 bottles of wine and 12,000 bottles of mineral water!

At 8.10pm Titanic finally departed for Queenstown, Ireland (now known as Cobh), with SS Nomadic's crew shouting farewells, "Goodbye, see you in fifteen days!"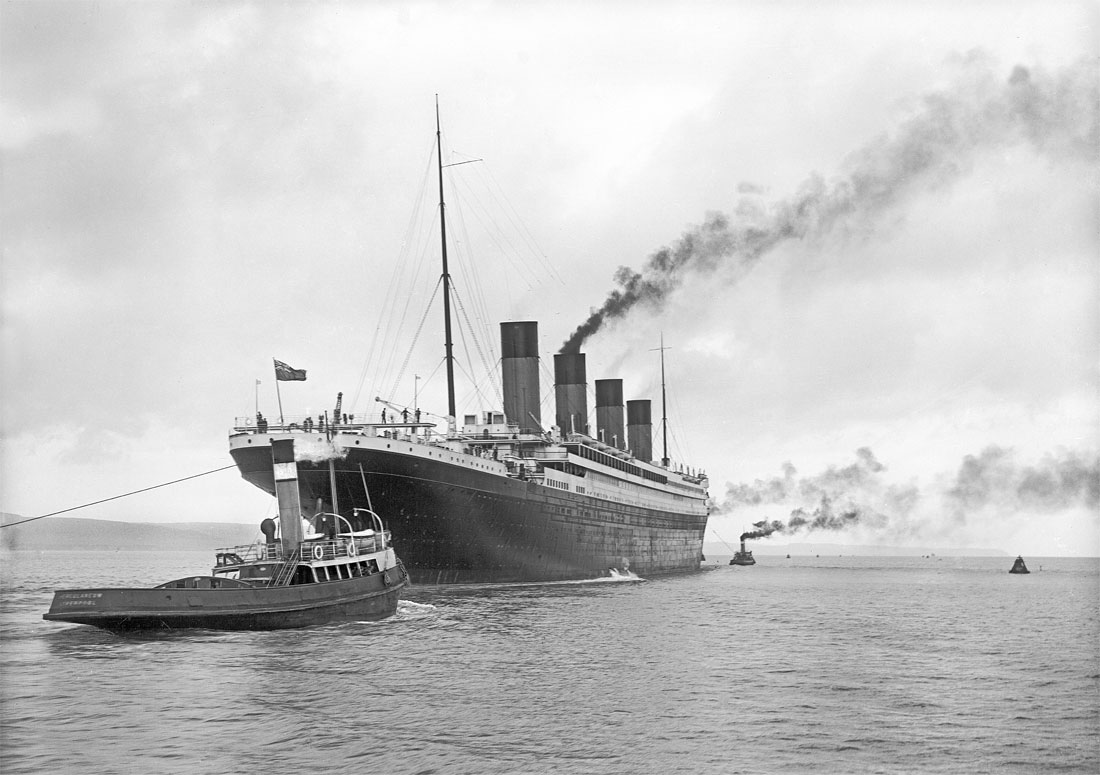 Experiences at Titanic Belfast
Experience the true legend of RMS Titanic, in the city where it all began. Unmissable and unforgettable, just like Titanic herself.
Discover and Book