Today, we at Titanic Belfast, which has been closed since the 18th March 2020 due to the COVID-19 pandemic, have announced more about our new themed self-guided trail ahead of our grand re-opening on 1st August 2020!
 
Over the past four months, the team behind our award-winning attraction have been working hard to introduce measures that are not only safe, welcoming and in-line with government guidance, but that do justice to the world-famous story and our five-star visitor experience.

These enhancements were previewed by the Minister for the Economy, Diane Dodds, who continues to champion Northern Ireland's tourism industry through the crisis and by Tourism NI's Director of Product Development, Rosemarie McHugh.
 
A key highlight is a new self-guided themed trail which leads visitors on a journey through the Titanic Experience and on-board SS Nomadic. Visitors will be able to discover this world-famous story for themselves in the place where it all began through the eyes of those whose innovation, hard work and ambition-built what is now the most famous ship in the world.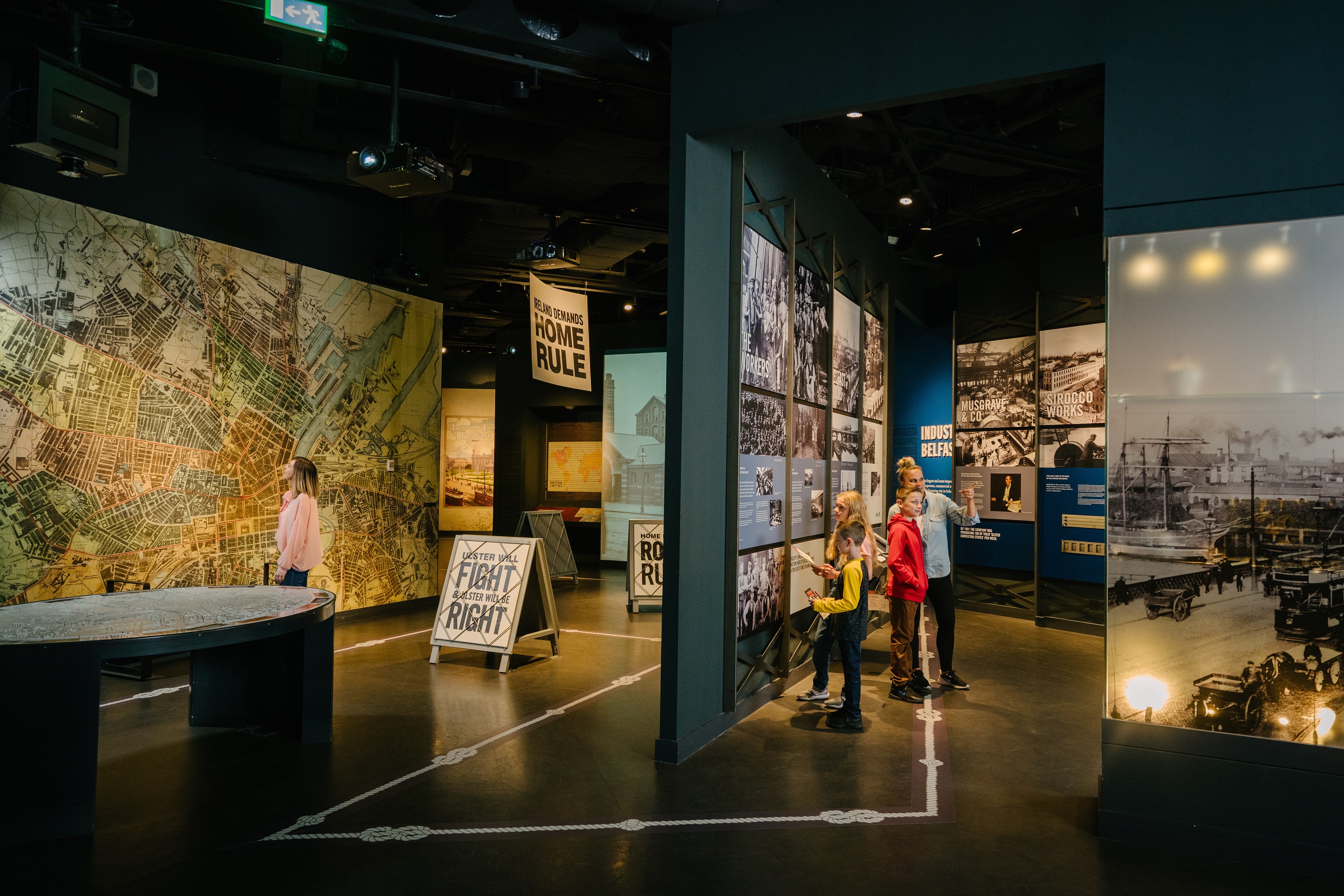 Judith Owens, Chief Executive of Titanic Belfast, commented, "In 2012, to commemorate the centenary of the sinking of Titanic, we launched Titanic Belfast and put Northern Ireland on the map as home of RMS Titanic. Over the past 8 years, we have become one of the world's leading visitor attractions and have attracted over 6 million local, national and international visitors. Not only have we been a key economic driver for Northern Ireland but we believe we are a symbol of Titanic's strength and spirit."
 
She continued, "Now more than ever, we need to show that the spirit and ambition that built RMS Titanic is still alive today. This year, we look forward to welcoming local visitors through our doors as they enjoy staycations. We want to give our home market something special so they can get closer, go deeper and discover more, without the crowds. To do this, our team have reimagined some of our products, including our new trail. Hopefully those who think they know the story of Titanic will be surprised to discover things they didn't know."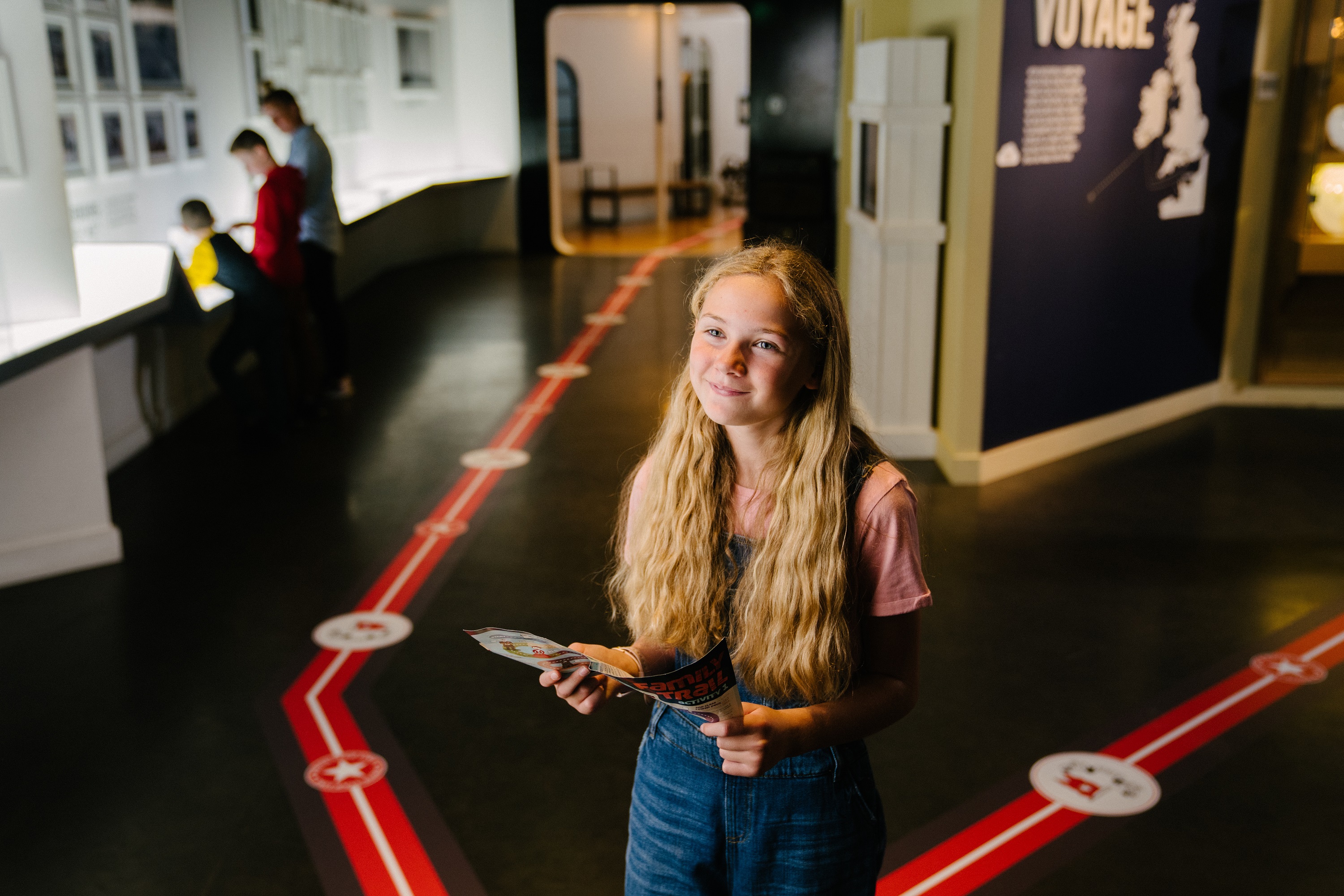 The self-guided tour through Titanic Belfast and SS Nomadic can be combined with our popular Family Explorer Trail through the galleries, making it the ultimate trip for families.
 
In addition to the above, locals are encouraged to #MakeTitanicMemories by discovering the secrets and symbolism ingrained in the surrounding area by participating in a range of paid for and free activities, including Titanic Belfast's award-winning, guided outdoor Discovery Tour, or by picking up Titanic Foundation's Maritime Mile Treasure Trail, which will launch in August. Plus, we have lot of external benches and outdoor seating to allow visitors to picnic with a view of the Slipways!
 
For history buffs, who want to delve deeper and learn more about the men who built the ship, Titanic Foundation are opening up their vast shipyard collection and hosting a free exhibition – Out of Stores -  in The Andrews Gallery, showing how Belfast's shipbuilding legacy was born.
 
Titanic Belfast is registered with the Visit Britain 'We're Good to Go' industry standard, and through our own customer Confidence Charter are committed to ensuring the health and safety of our visitors and crew. New measures including advanced booking only, prearranged time slots, reduced capacity, quiet sessions, themed one-way tour, sanitisation stations and social distancing throughout, advanced cleaning regimes, fresh air-conditioning, contactless and cashless experiences and a 'grab and go' food offering have been introduced to allow visitors to have a memorable and safe experience.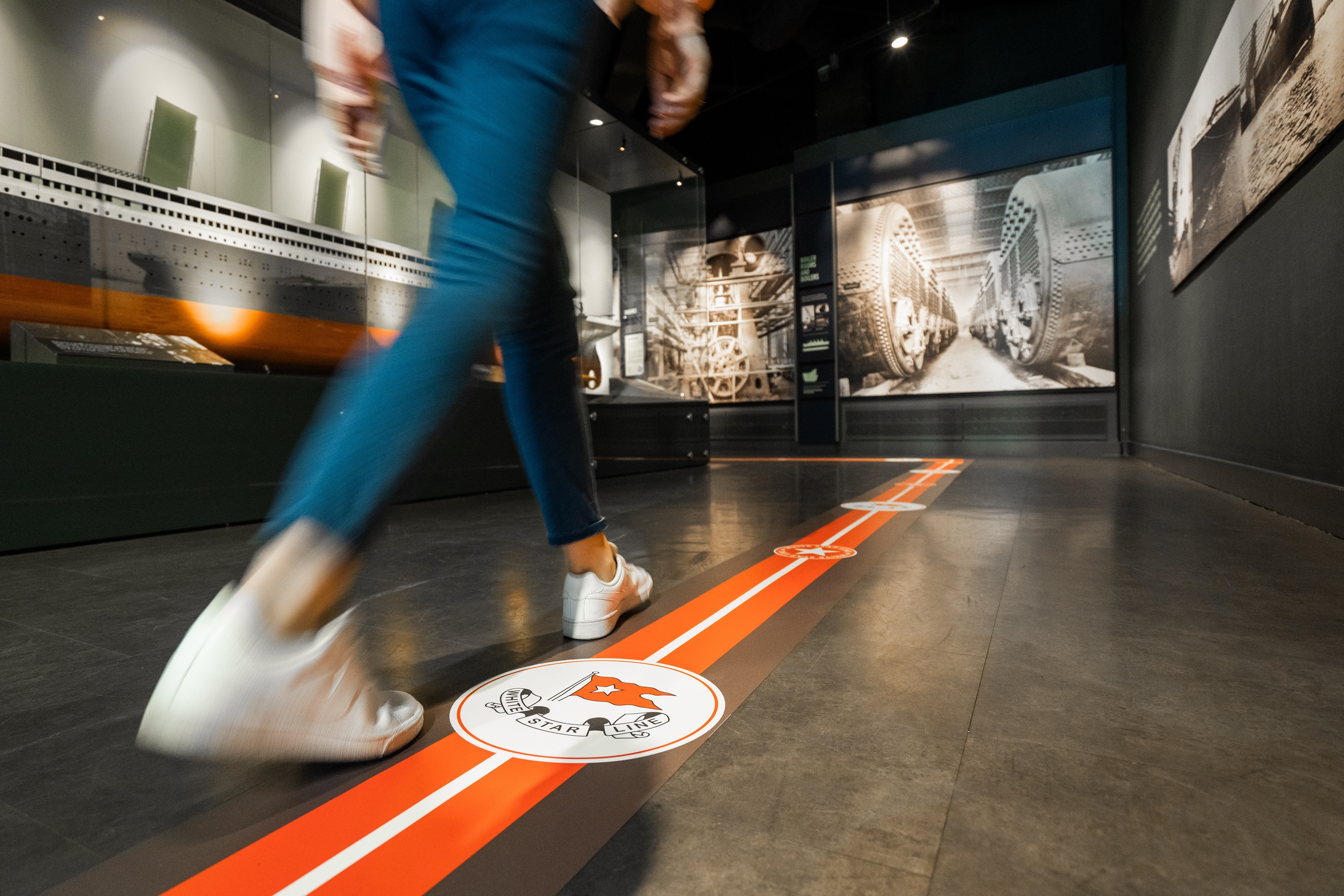 ---
All tickets for Titanic Belfast must be pre-booked in advance -
BOOK NOW
.
Ahead of your visit, please read through our Confidence Charter
here
.

We look forward to welcoming you soon!