Although it has been over 100 years since RMS Titanic set sail her story still endures, capturing hearts and minds throughout the world. 

As our coverage of the anniversary of Titanic's sinking draws to a close, we recount our commemorative evening A Night To Remember, and look at the great liner's final moments with the man who discovered her wreck, Dr. Robert Ballard, and Titanic experts Tim Maltin and Paul Louden-Brown.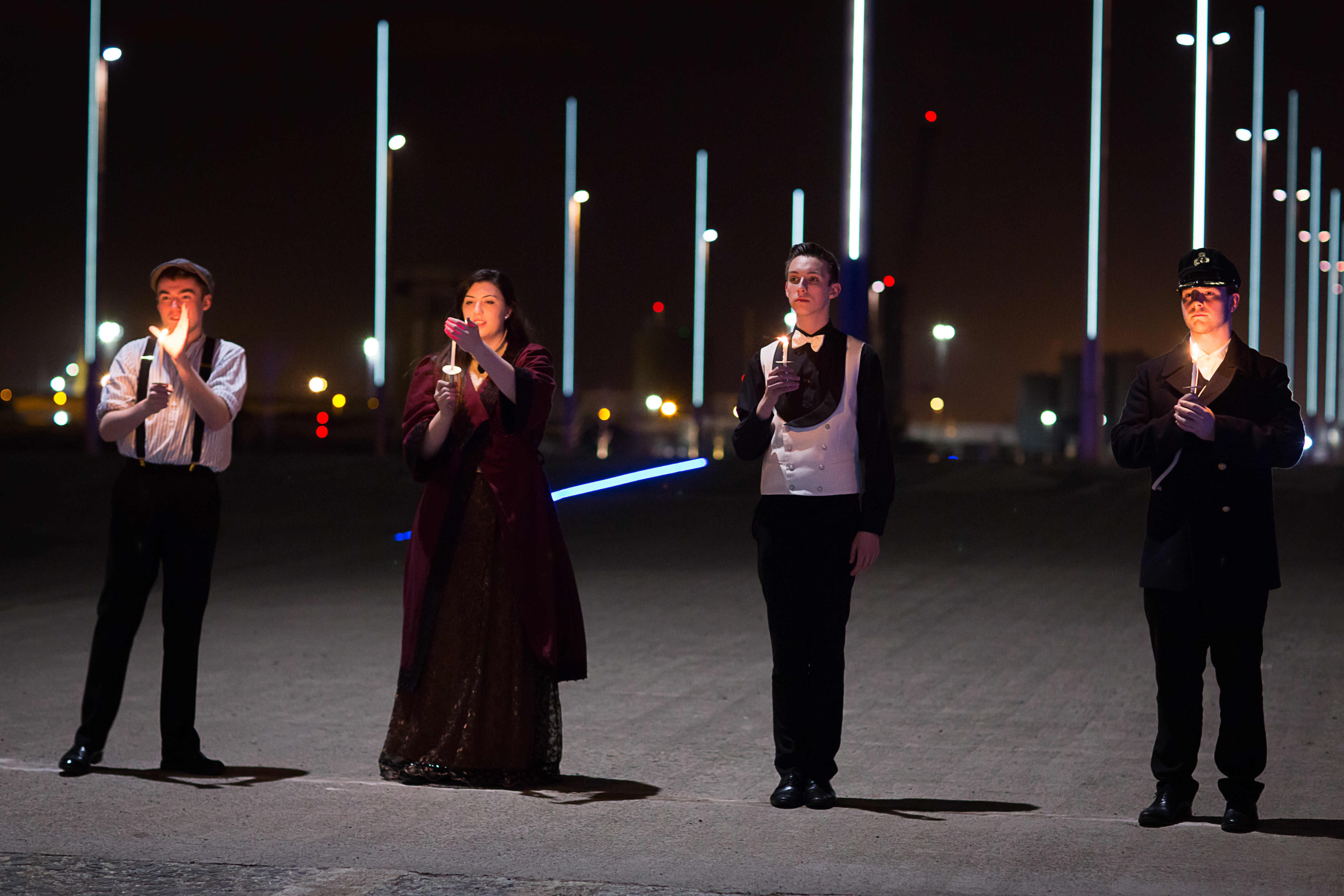 A Night to Remember
We begin our tour as Thomas Andrews welcomes us to the Harland & Wolff drawing offices where "pencil and paper dreams turn to rivet and steel reality" and describes his love of seeing the great ships "rise up from my drawings on the page, right up to the keel on the slipways"...
Guests were welcomed on board SS Nomadic, as they sipped warm cider ahead of meeting Captain Boitard, who was in charge of transferring first and second class passengers to Titanic in Cherbourg. We  also met 1st Class passenger Madeleine Astor who delighted in the fact that SS Nomadic, at a quarter of the size of her 'big sister' Titanic, is so "big and grand - and decorated in the same finery!" 
In Boomtown Belfast Mrs Cunningham tells us all about her son Alfie who helped build Titanic. He was one of the 'lucky few' chosen to sail on her maiden voyage and, although she was delighted for him, she tells us it broke her heart waving him off...
Moving through the Titanic Experience guests encounter a young boy waiting for his 'da' outside the Harland and Wolff gates, who tell us about the biggest ship in the world – "They called it 401...I thought that was a funny name for a ship!"
Thomas Andrews rounds the corner, bringing us into his office where bundles of rolled up drawings are strewn across his desk. He tells us about how exciting it is to work on Titanic's plans saying, "It's all about the detail!"

Exiting the shipyard, we catch a shipyard worker on his lunch break and hear all about the "hard and dangerous" work in the yard. He's just completed his apprenticeship as a skilled riveter and tells us they are "the hardest workers of all" - particularly himself!
As we continue our journey through Titanic's Maiden Voyage, we meet Captain Smith who tells us of his pride at signing on for Titanic's maiden trip, choosing the "illustrious voyage" as his 'swansong' before retiring.
We meet characters such as JJ Astor's 19yr old wife Madeleine, a waiter from the Palm Court Café and passenger Rhoda Abbott who describes being warm in her bunk when she felt an "awful, jarring, grinding vibration" roll through the ship as it struck the iceberg, and tells us about the terrible events which unfolded before being rescued by Carpathia.
As the tour continues we take a moment of reflection as we pass the last messages heard from the ship after she collides with the iceberg.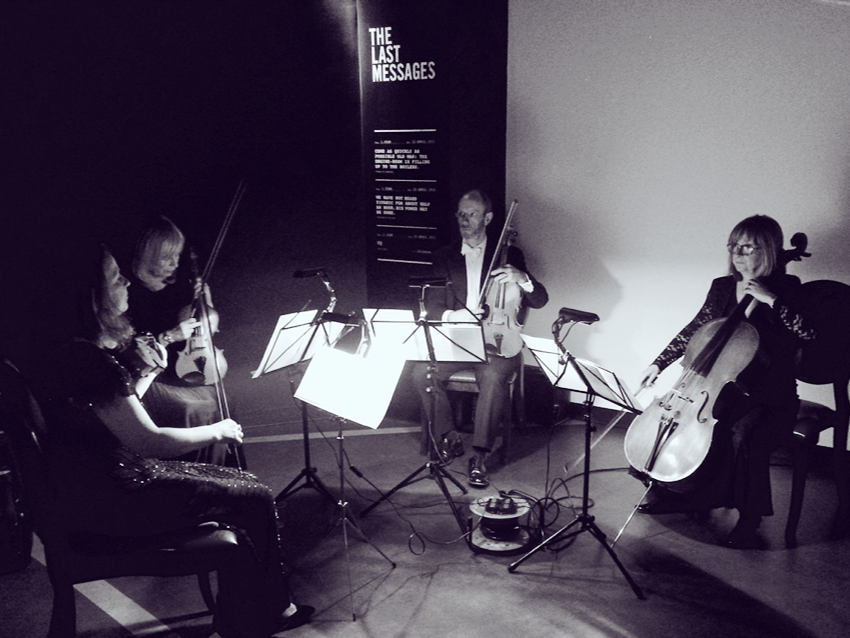 "The Unsinkable Molly Brown! At least that's what they called me after the disaster.." One of Titanic's most famous survivors tells us about her time in the lifeboats "not being one to give up" as she tried to save as many as possible from the water.
We finish our tour with a reading by Chaplain Chris Bennett who brings the focus back to present day, looking out over the slipways.
The evening ends with a candle lighting ceremony marking 11.40pm – the time the ship collided with the iceberg.
As the world awoke on April 15th 1912 to news of the disaster, we today remember those who lost their lives with the short film below.