To mark the 35th anniversary of the discovery of RMS Titanic on the 1st September 1985, Dan Gordon, Northern Irish actor, director and playwright, specifically of the critically acclaimed The Boat Factory, a play about the Harland and Wolff Shipyard where his ancestors worked, is challenging locals to discover more about RMS Titanic this Autumn along the Maritime Mile.
 
Dan is aware that everyone thinks they know the story of RMS Titanic but he has been revisiting his roots and pulling out the archives to discover 'Titanafacts' and some of the best stories about the 'Boat Factory' or 'his family firm' that locals, kids and adults alike, should know!

These include:
It took three years and approximately three thousand men to build RMS Titanic…but Harland and Wolff had to prepare for two years to be able to build the world's biggest ships.
She cost about £1.5 million – but to build her today would cost millions!


At the time, Belfast was one of the fastest growing industrial cities in the British Empire, it was the linen and ropework capital, with the largest ship building firm in the world. Evidence of this can still be seen along the Maritime Mile today – it was like a city within a city.


People were proud to work in the Shipyard - it took five years to become a qualified joiner in the yard…the same time as it would take to become a doctor.


Titanic was nearly 270m long, long enough to span three tempestuous Atlantic Ocean wave crests. You can see the size and scale with the outline of the deck plan on the Titanic Slipways today.


She was made of steel plates held together with 3 million rivets. You can see the size of these panels on the 'Wall of Steel' inside Titanic Belfast's Grand Atrium.


She was powerful and had three engines, generating the same power as 46,000 horses.


She had three wheels for steering and four funnels – three that worked and one to make her look grander. They were so big that a train could drive through them!


The ship was very grand indeed with a gym, a Turkish bath, a kennel for first class dog and even a squash court on board! The first class cabins on Titanic were the same standard as hotel cabins, second class was as good as first class on other ships and she even had a heated swimming pool. Today, you can see recreations of the cabin in the Titanic Experience, and find some of the same tiles that were used for the swimming pool in the Titanic Hotel Belfast.


The famous staircase, which was among the most luxurious appointments on the ship, was inspired by the staircase at Belfast City Hall.


Titanic was launched in 62 seconds on 31st May 1911 from the Slipways. On the same day, RMS Olympic and tender ships SS Nomadic and SS Traffic left Belfast, drawing over 100,000 spectators and journalists travelling from London and America. SS Nomadic has since returned to Belfast and is now restored - step on board as part of your Titanic Experience ticket!


Exact numbers of those travelling on the Titanic is debated to this day. What is known is that over 1,500 souls perished that night.


It took over 70 years to find the exact location where RMS Titanic had sunk.


She now lies 370 miles off the coast of Newfoundland, nearly two and a half miles (4000m) below sea level overlooking a small canyon below.
Dan commented, "On this day, 35 years ago, Dr Robert Ballard and French diving engineer Jean-Louis Michel discovered the world's most famous ship's final resting place and the world was captivated but she was built here, by us. Being from Northern Ireland, we all think we know the story and there is nothing new to discover. However, Belfast is the home of RMS Titanic, her history is ingrained here and it's our duty to keep the story alive for future generations. Therefore, I'm encouraging locals to look closer, go deeper and be surprised by what they didn't know this Autumn."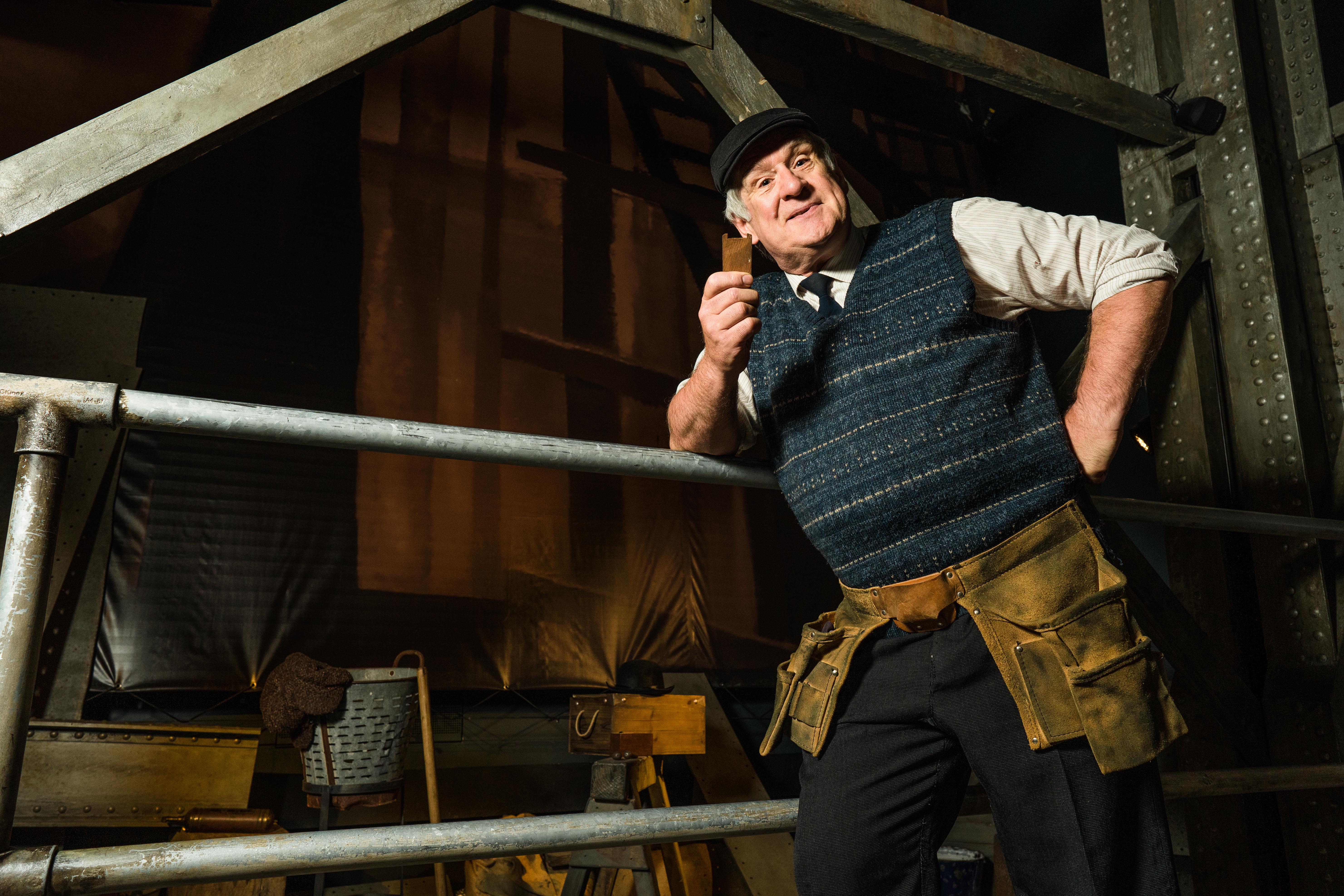 Judith Owens, our Chief Executive said, "At Titanic Belfast, we celebrate the hard work and ambition that built RMS Titanic so naturally we love Titanafacts and will be sharing Dan's favourites throughout the month of September on our social channels. To support Dan in his mission to get locals to rediscover RMS Titanic this Autumn, we are running our Kids Go Free offer throughout September and October so families can enjoy Titanic Belfast and SS Nomadic and discover the world-famous story right on their doorstep."

Kerrie Sweeney, Chief Executive of Titanic Foundation, commented, "Visitors can also create Titanic Memories along the Maritime Mile. Titanic Belfast, the building itself and the surrounding area has secrets and symbolism ingrained in it, and as such we have developed a new Maritime Mile Treasure Trail for families to learn more about Belfast's iconic waterfront or for those who want to delve deeper and learn more about the men who built the ship they can visit our free exhibition – Out of Stores – in Titanic Belfast's Andrews Gallery, showing how Belfast's shipbuilding legacy was born."

- Some 'Titanafacts' are courtesy of Dan's Pat and Plain Play.
---
Tickets for the Titanic Experience must be booked in advance
here
.
Please also take a look at our
Confidence Charter
ahead of your visit!