The historic last image of RMS Olympic at Belfast was taken today. 
This photograph records a key moment in Belfast's maritime history when the White Star liner Olympic departed from her place of her birth for the very last time.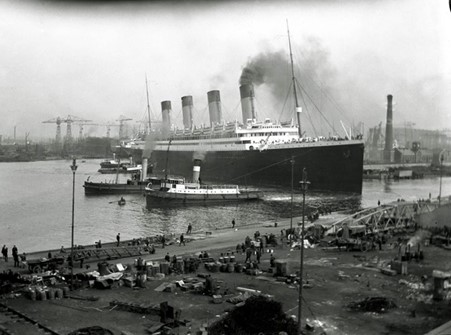 Titanic's sister ship RMS Olympic returned to Harland & Wolff in December 1923 for a major refit and overhaul lasting eight weeks.
The photograph was taken on 7 February 1924 after her departure was delayed from the 5th due to high winds. The photographer took his picture from the top of one of the high level lighting towers (used at night in order to speed up work) as Olympic was being turned towards Belfast Lough, immediately prior to her departure for Southampton and re-entry into North Atlantic passenger service.