The Titanic Experience Reimagined
Where once the world's biggest shipyard built one of the world's greatest ships, now stands Titanic Belfast. As guardians of the Titanic story, it is our duty to be a world-class narrator telling her tale in an innovative, engaging, respectful and authentic way.
Since opening ten years ago we have firmly established ourselves on the local, national and international stage and have played a key role in the resurgence of tourism for Northern Ireland, welcoming over 7 million visitors and generating an additional £430m for the local economy.
Dreaming big is in our DNA and just like the designers who created Titanic, we continually innovate how we tell her story, finding new ways to capture the imagination. In our most ambitious project and single largest investment to date, we are embarking on a multi-million-pound refreshment.
Refreshment Works Closure
To enable us to continue to push boundaries with immersive technology, original maritime heritage and the authentic Titanic story, to deliver an enriched, emotive visitor experience, we will be closing the Titanic Belfast building from 2nd January – 3rd March inclusive to allow major works to take place to the Titanic Experience.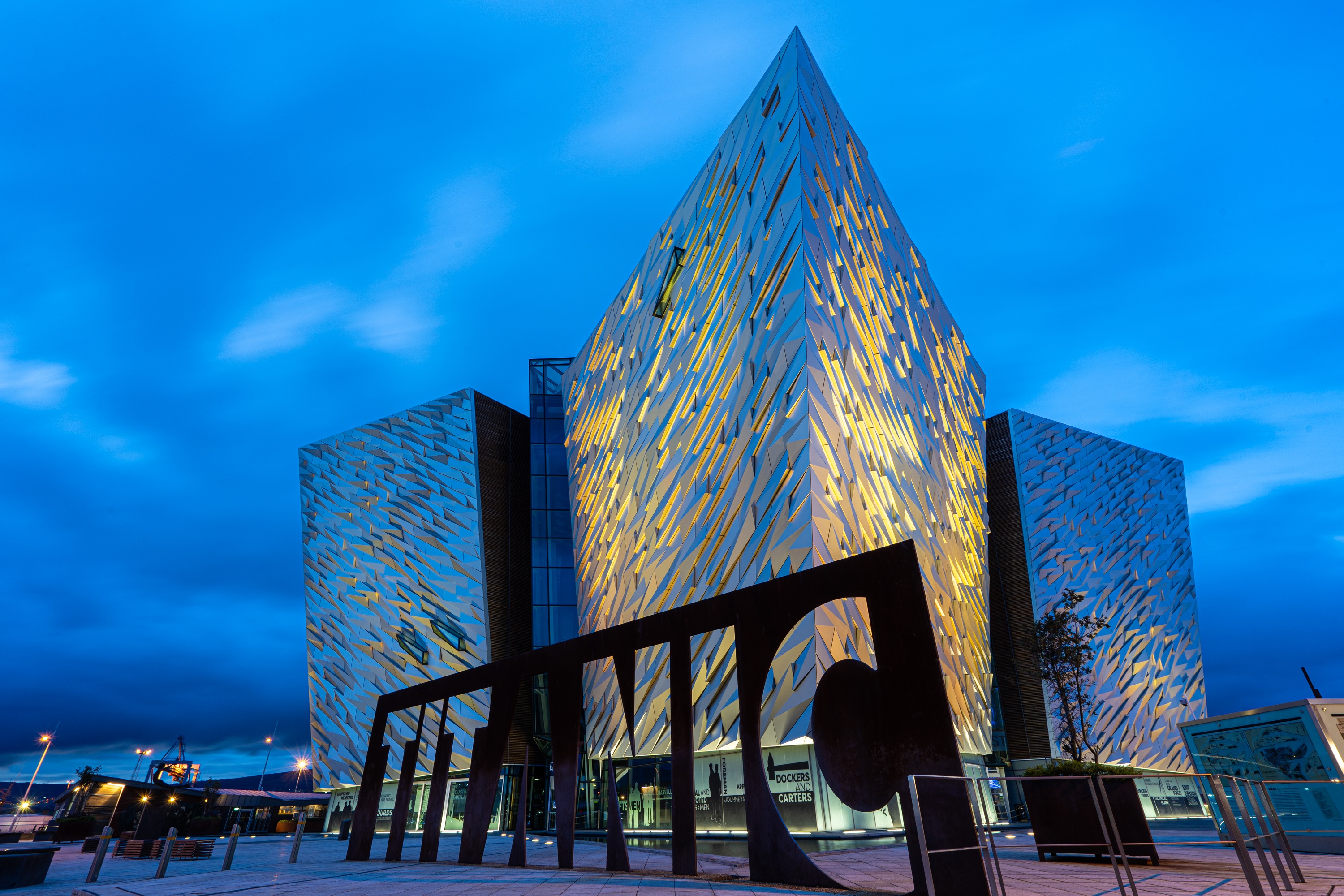 What can I do instead of the Titanic Experience while it's closed?
Throughout the closure period, visitors will still be able to enjoy the Titanic story with two daily outdoor only guided Discovery Tours running, showcasing the iconic building and historic slipways. While a new standalone ticket for SS Nomadic has also been launched for visitors step on board the last remaining White Star Line ship in the world.
Book Your Tickets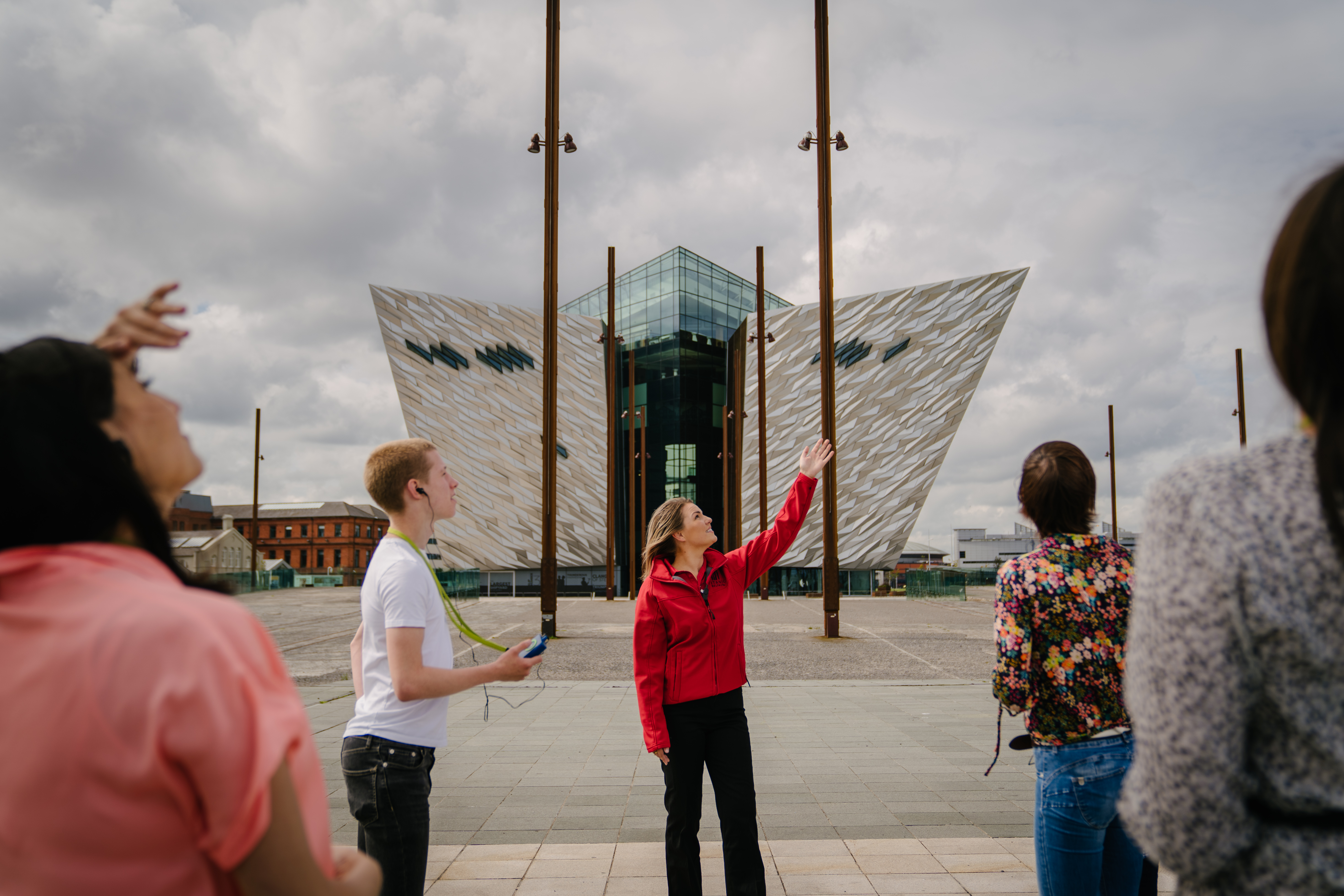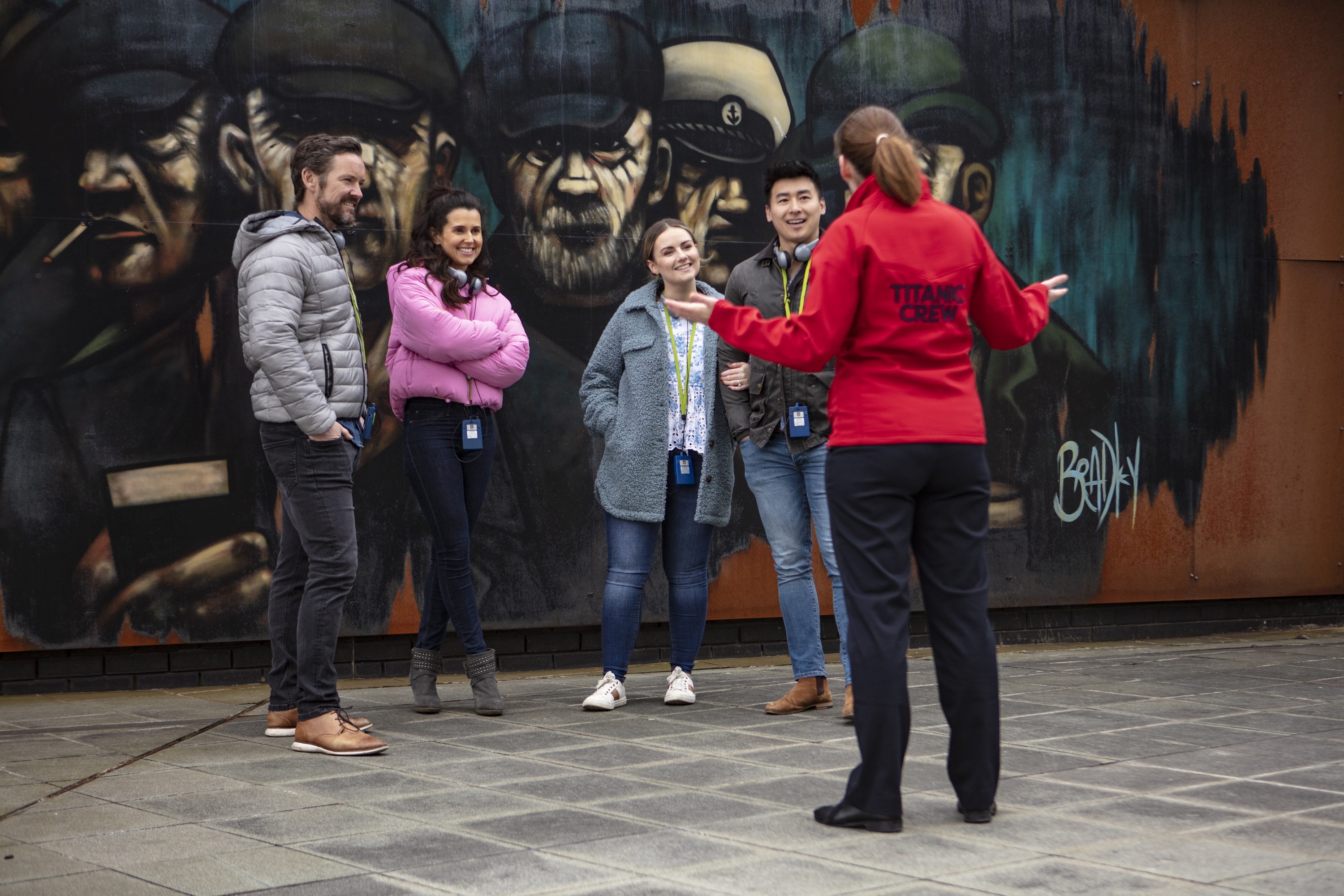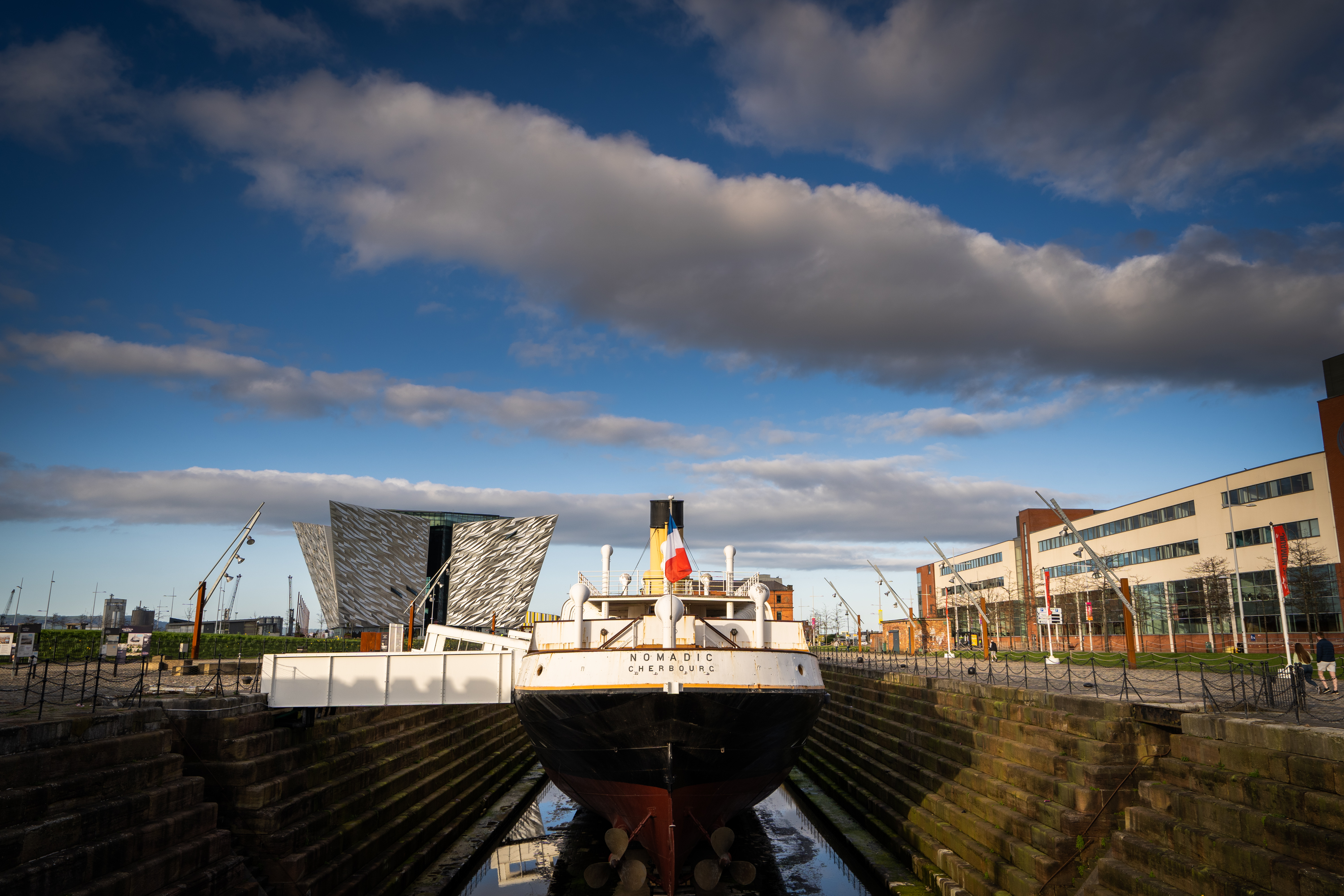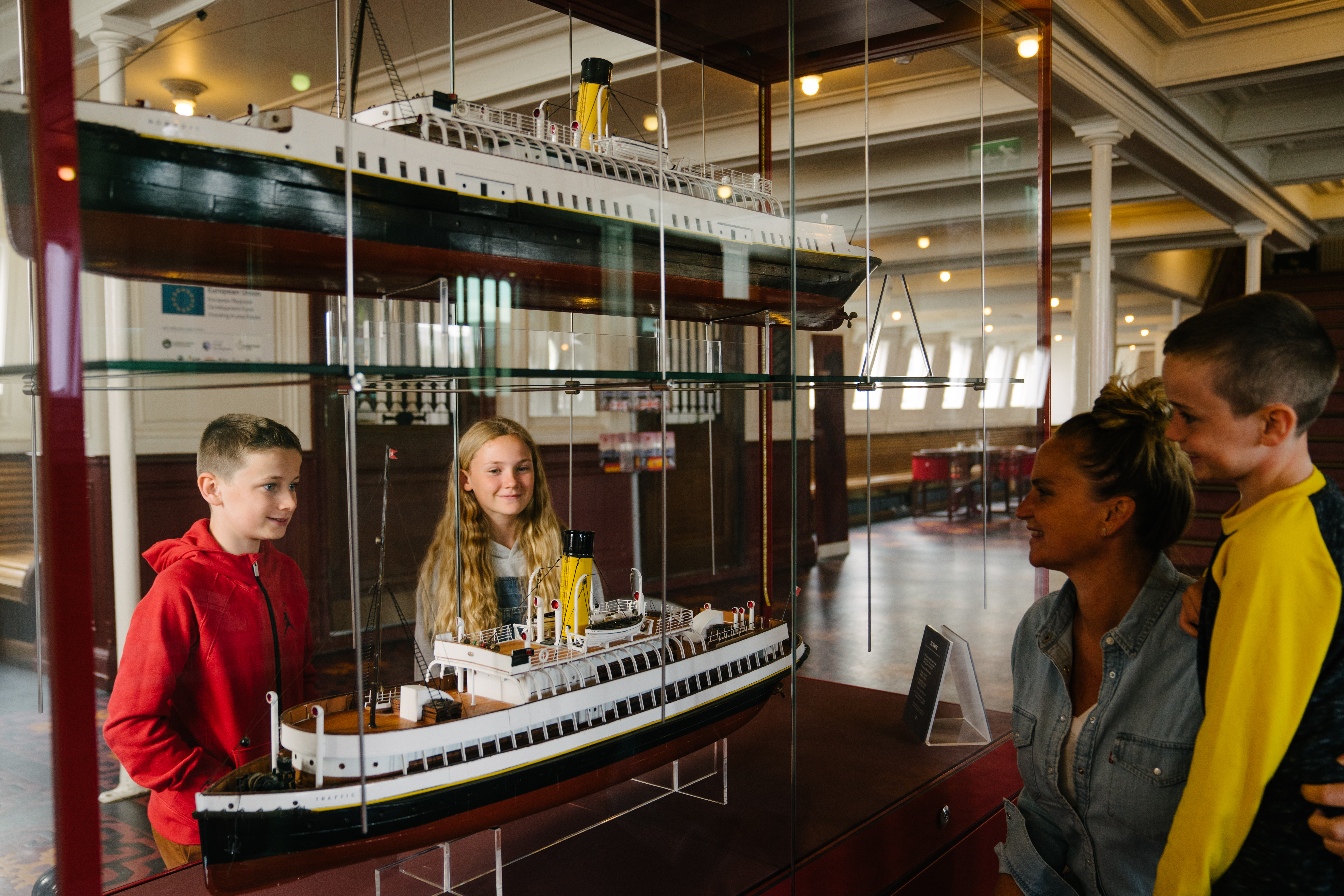 Frequently Asked Questions
For those who had pre-booked tickets purchased directly with us through titanicbelfast.com
We have contacted all customers who had pre-booked tickets for the Titanic Experience through the email address provided at time of booking. Please note, occasionally these emails can be caught in junk/spam filters.
We have taken the decision to refund all pre-booked tickets during this closure period, with refunds returned onto the card used to make the booking. Please note this may take 3-5 days to show in your bank account.
We understand this is disappointing, however we would be delighted to welcome you during this closure period at our alternative offering - SS Nomadic or on a guided Discovery Tour or do hope that you will reschedule your visit and book your tickets at titanicbelfast.com for our re-opening where you can enjoy the Titanic Experience re-imagined!

For those who booked through a 3rd party website
Titanic Belfast works with multiple partners and allows them to sell tickets through their 3rd party websites and channels. This includes Hotels, Online Travel Agents (OTAs), Travel Agents, Destination Management Companies (DMCs) and Coach/Ferry Operators.
If you booked tickets to Titanic Belfast through a 3rd party, you will need to contact the 3rd party directly to arrange for a refund or exchange of your tickets.
For those due to visit during the closure as part of a group booking
We are in contact with any tour operators, group organisers and schools who have planned to bring groups to Titanic Belfast throughout this period.
We will reschedule groups for a future date where possible. Please contact your group organiser directly for an update on your specific group booking.
What can I do instead of the Titanic Experience while it's closed?
Visitors will still be able to enjoy a Titanic day out with us as we will be offering two daily guided Discovery Tours. These are outdoor walking tours that showcase our iconic building and historic Slipways while hearing about the personal tales of those on board the world-famous ship.
Alternatively, a standalone ticket for SS Nomadic has also been launched for visitors step on board the last remaining White Star Line ship in the world and experience not only the fascinating role she played in the Titanic story, but also discover more about her varied career in both world wars and beyond!
Tickets for both experiences can be booked here.
Will I be able to visit the Titanic Store?
Unfortunately the Titanic Store within the main building will be closed, however we will have a retail offering available at the pumphouse beside SS Nomadic for guests to purchase souvenirs of their visit.
Will I still be able to get food and drinks during a visit?
While our hospitality outlets will be closed within the main building there will be a takeaway drink option available beside SS Nomadic for visitors to enjoy tea, coffe and snacks. Guests can also avail of the delicious dining options within Titanic Hotel Belfast, including the Wolff Grill, the Drawing Office Bar and the Harland Bar.
The Discovery Tour
On our Discovery Tour you'll hear why and how the ship was built and what happened in its final hours. You'll find out fact and fable as you walk in the footsteps of the designers and shipbuilders who brought the dream to life, right here, back then.
You might think you've heard it all but until you've been on The Discovery Tour, you don't know the half of it.
The Discovery Tour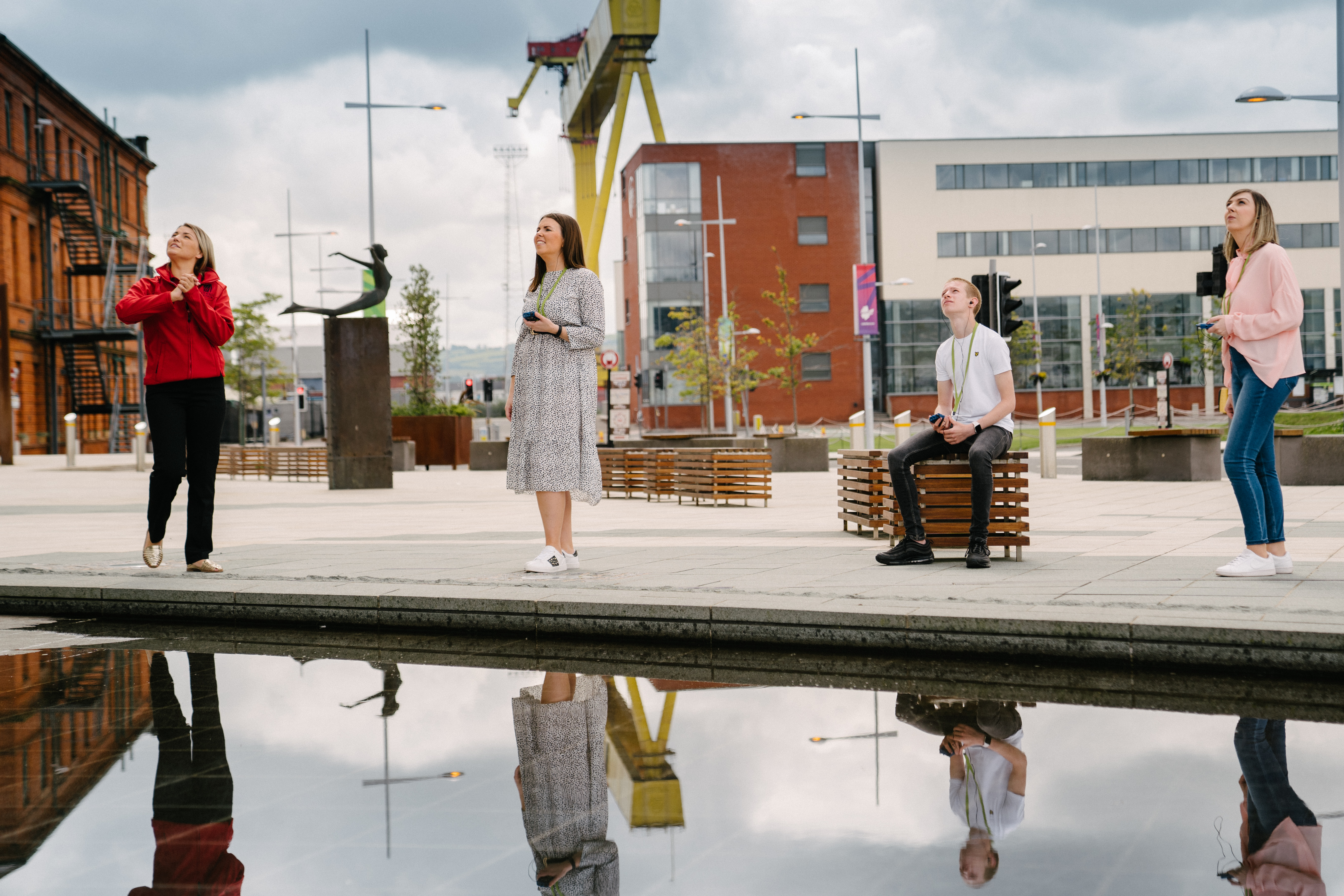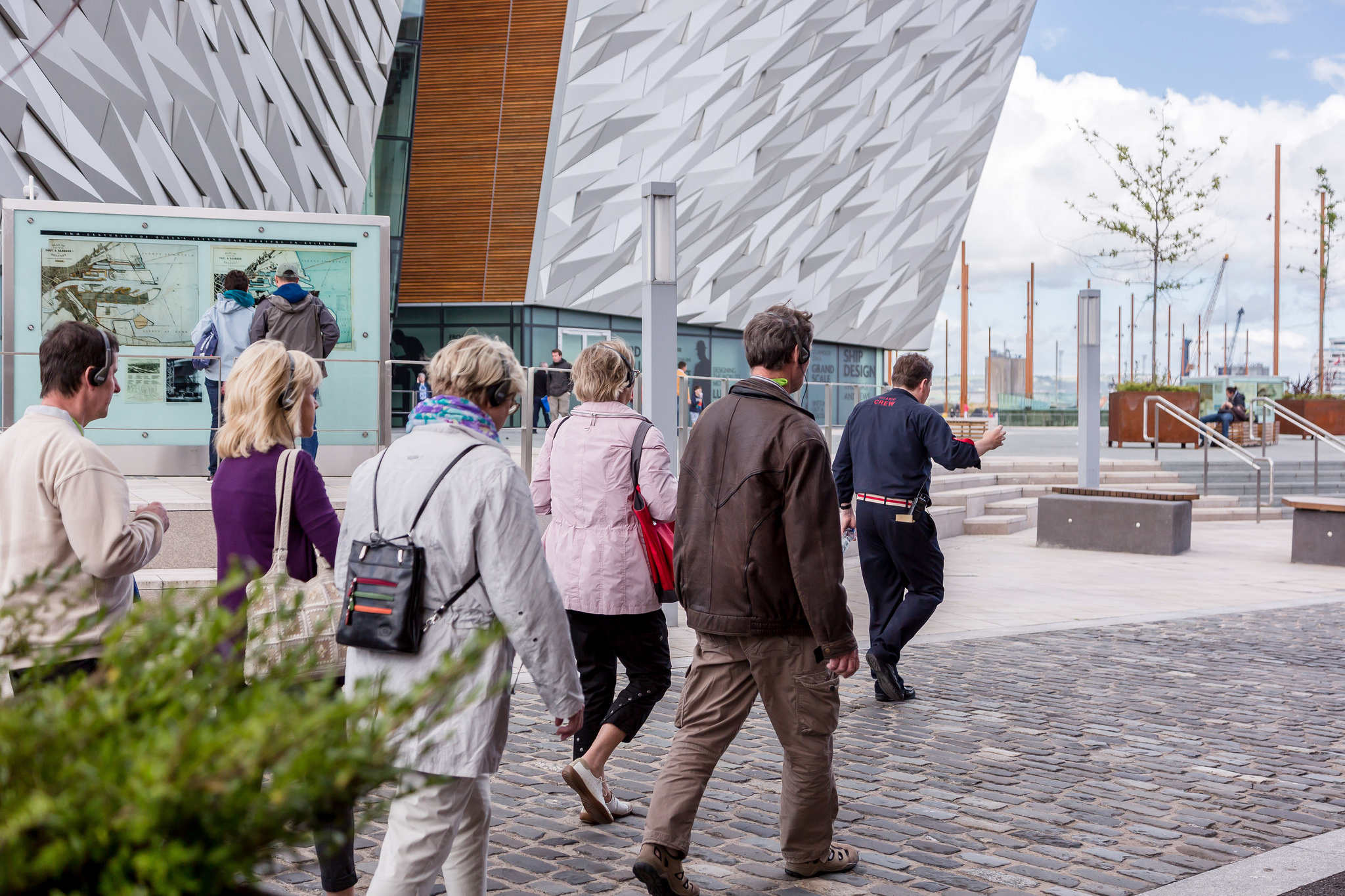 SS Nomadic
RMS Titanic's tender ship and the last remaining White Star Line vessel in the world.
Walk the decks, explore the ship, and take a journey through over 100 years of authentic maritime and social history.
Discover More